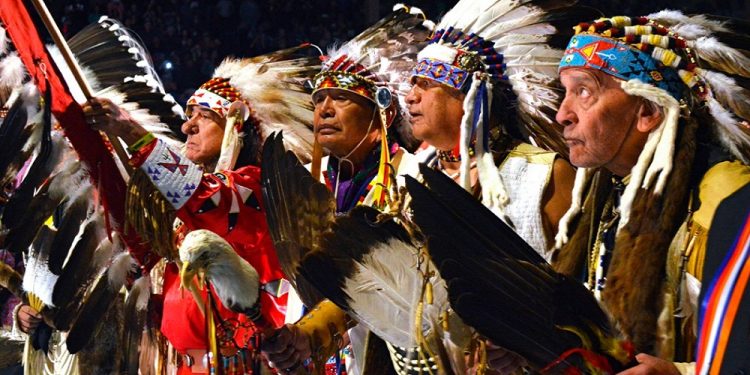 The Gathering of Nations is held during the last weekend in April and is one of the largest pow-wows in North America. It occurs at the Pow Wow Grounds at Empos NM/Tingley Coliseum and is also considered to be one of the most popular Native American events in the United States.
Every year, tens of thousands of people from over 750 tribes across North America come to the 3-day festival to see thousands of traditional Native American dancers and singers, compete for prizes, and to take part in other events. It's a transformative event for all parties involved and one that has to be experienced to be appreciated.
The History Of The Gathering Of Nations
This even unofficially began in 1983 at the University of Albuquerque in Albuquerque, New Mexico. The following year, the event would take on the name Gathering of Nations Powwow and it was held on the New Mexico Fair Ground in Horse Arena for 2-years.
However, this venue proved to be too small for the event; an event that was growing each and every year it was held. This is when it was moved temporarily to the University of New Mexico Basketball Arena.
In 2017, the event returned to the New Mexico State Fair Grounds and was housed at the newly constructed Pow Wow Grounds — including Tingley Coliseum.
Observing The Gathering Of Nations
One of the main events during the Gathering of Nations is Stage 49. This features traditional and contemporary artists in the Rock, Blues, Country, Hip Hop, and a variety of other genres. It also features traditional roving performance groups from all across the Pow Wow Grounds.
There is also a trader's market that offers the best in Native American crafts, jewelry, art, fine clothing, foods, and much more. Just about anything and everything a person could want can be found at this market including health and wellness vendors. People can spread the word about this event using the hashtag #GatheringOfNations or #PowWow on social media.