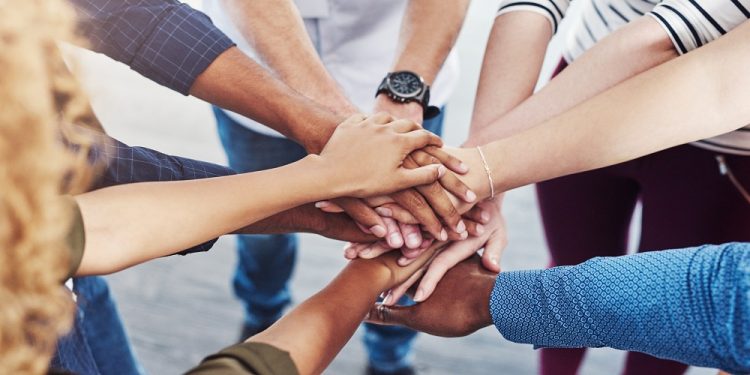 International Human Rights Day
Human Rights Day, also known as International Human Rights Day, is a day that is observed all over the world on December 10th. The purpose of this day is to promote and celebrate the basic human rights that all of us are endowed with at birth and should rightfully enjoy.
It's an observance day that celebrates the common standards of freedoms and basic rights that every human being on the planet has a right to enjoy. These standards should be observed by everyone without distinctions made for where the person lives, their gender, ethnic, or national origin, or their language, nationality, or religion.
This holiday was first observed not long after World War II when the United Nations General Assembly adopted the Universal Declaration of Human Rights. Although this document isn't a binding document in any sense of the word, it has inspired dozens of human rights instruments all over the world that together form an international standard for human rights.
The History Of Human Rights Day
To trace the origins of Human Rights Day, all we have to do is go back to 1948. This is when the UN adopted the Universal Declaration Of Human Rights. Two years later, in 1950, the General Assembly passed resolution 423 (V), extending an invitation to all interested organizations and States to adopt December 10th as Human Rights Day.
The day quickly became popular, as can be evidenced by the fact that two years later in 1952, the Human Rights Stamp issued by the U.N Postal Administration sold extremely well. The interest was so great that it received 200,000 advance orders almost immediately.
When the Universal Declaration Of Human Rights was adopted with 48 States voting in favor and only 8 States abstaining, the declaration was considered to be the standard achievement that all nations could share. It was also regarded as progress towards ensuring that people all over the world could earn or retain their human rights, but many people agreed that it was only a first step.
This measure didn't have any legislative powers and was more declarative than anything. This means that it was basically a suggestion that was non-binding and didn't have the force of law behind it. However, it did inspire over 60 human rights instruments to be crafted all over the world. Instruments that do have the force of law behind them and constitute what many people agree is an international standard of human rights.
In 1949, on December 10th, U.S President Truman issued the first Presidential proclamation for this holiday. This was Presidential Proclamation 2866. Nine years later, in November of 1958, U.S President Eisenhower would issue the first Presidential Proclamation for Human Rights Week.
Human Rights Week in 1958 ran from December 10th through December 17th. In 2001, on December 9th, U.S President George W. Bush issued a Presidential proclamation that Human Rights Week should begin on this day. He made a similar proclamation on December 10, 2008, making Human Rights Day the beginning of Human Rights Week.
Interesting Facts About Human Rights
To drive home the importance of human rights, we've listed some interesting facts that we discovered about human rights during our research. We think that everyone should know about the following facts, particularly if they're thinking about observing this holiday.
The United Nations declared that Internet access is a basic human right in 2011.
Over 120-million children have never had the chance to go to school or were forced to leave school.
In 2015, the death penalty in four countries was abolished.
There are over 300,000+ child soldiers fighting in wars and armed conflicts all over the world.
Approximately 82% of all countries tortured or treated people badly.
At least 18-countries around the world committed war crimes in 2018.
Approximately 28 countries have laws that ban abortion, even in cases of rape or when the woman's health or life is in danger.
Almost 80 countries in the world have laws used to criminalize consensual sex between adults of the same sex.
About 75% of all governments in the world restricted freedom of expression including freedom of the press.
In 1946, human rights organizations such as the Commission of Human Rights, and the International Criminal Court were established.
The United Nations General Assembly established the post of High Commissioner for Human Rights in 1993.
According to a report issued by the International Labor Organization in 2019, over 150+ million children in the world are working in labor. 70% of those jobs are in agriculture.
Observing International Human Rights Day
Because this day is an observance and not a public holiday, most businesses and government agencies will keep their normal business hours on this day. People wishing to observe this holiday can do so by volunteering or donating to agencies that help people secure or keep their human rights.
You can also spread the word about this holiday by using the hashtag #InternationalHumanRightsDay or #HumanRightsDay. After all, the more people who observe this day the better. It's a day that should be observed until every human being has their basic human rights.