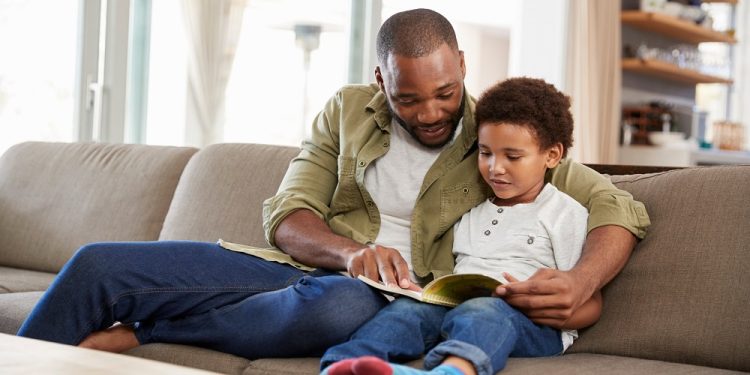 National Family Literacy Day
As the name of this holiday implies, National Family Literacy Day is a day on which families are encouraged to get together to read together. This is a holiday that's observed on the 1st of November annually, and one that aims to increase the vocabulary skills and reading comprehension of children. It's also a holiday that's been bringing families together to read since the mid-1990s, so parents might want to take the opportunity to celebrate this holiday in their home. 
The History Of National Family Literacy Day
National Family Literacy Day was enacted in 1994 by the U.S Congress. They established this day after passing Joint Resolution 413. This holiday also starts off National Literacy Month—a whole month dedicated to reading. 
Books That Everyone Should Read At Least Once
Since we're talking about literacy and reading with this holiday, we thought it would be a good idea to give everyone reading this holiday information on some of the best books available. Below are books that we feel everyone should read at least once in their lives. It's not a complete list, but it is a good start. 
To Kill A Mockingbird By Harper Lee
The Lord Of The Rings By J.R.R Tolkien
The Diary Of A Young Girl By Anne Frank
Animal Farm By George Orwell
The Grapes Of Wrath By John Steinbeck
Of Mice And Men By John Steinbeck
Lord Of The Flies By William Golding
The Color Purple By Alice Walker
Song Of Solomon By Toni Morrison
Moby Dick By Herman Melville
The Great Gatsby By F. Scott Fitzgerald
A Farewell To Arms By Ernest Hemingway
A Moveable Feast By Ernest Hemingway
The Road By Cormac McCarthy
No Country For Old Men By Cormac McCarthy
On Writing By Stephen King
Observing National Family Literacy Day
This holiday should be observed by parents taking the time to read with their children. But we feel it's a holiday that shouldn't just be celebrated on this day. We feel that this holiday should be a starting point for parents to begin a daily tradition of reading to and with their children. To spread the word about the importance of this holiday to other parents, you can also use the hashtag #NationalFamilyLiteracyDay on your social media accounts. 
Of course, those aren't the only activities that can be done on National Family Literacy Day. You can also take your child to your local library and get them a library card, you can start reading to your children at bedtime, you can create a trivia-style or spelling bee-style contest, and you can play scrabble or other types of word games.