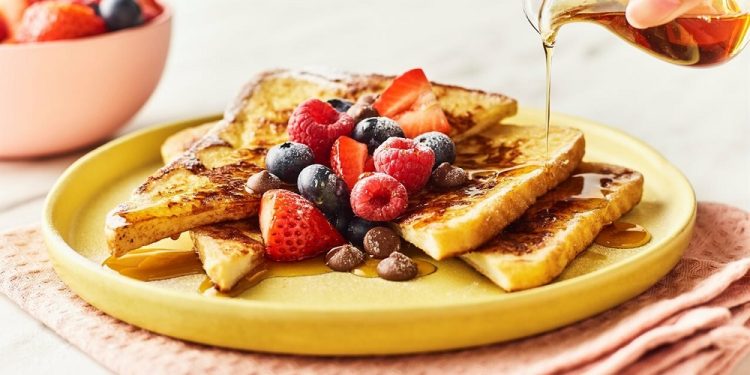 National French Toast Day
French toast is a treat that people all around the globe enjoy. In its most basic incarnation, this dish involves taking bread and dipping it into a mixture of milk and eggs, and then frying them in a pan until they're golden brown. Once they've been cooked, they are then usually topped with either pancake syrup or sugar. It's a breakfast food that's especially enjoyed in the U.S., and that's probably why November 28th of every year is celebrated as National French Toast Day. 
The History Of French Toast
French toast as a dish goes back almost 2,000-years. It was first created by the Romans who made a dish they called "Aliter Dulcia" or "another sweet dessert." The recipe was featured in an ancient Roman cookbook called the Apicius. This dish was made from white bread that had the crust removed, cut into large chunks, and then soaked in a mixture of milk and beaten eggs. It's then fried in oil and covered in honey. That sounds like French toast to us. 
There was also a French toast dish made with bread that was dipped into a mixture of milk and beaten eggs and then topped with cake crumbs (very much like the topping for crumb cake). It was then topped with sugar. This dish was not only popular in Germany, however. It was also popular in the United Kingdom. This dish was called Arme Ritter in German or Poor Knight in English.
Fun Facts About French Toast
We've learned a whole lot about French toast while we researched this holiday, so we thought that we'd share some of this fun information with everyone reading this holiday. 
A type of French Toast can also be traced to a French recipe called "pain perdu" or "lost bread."
In Great Britain, sometimes French Toast is served with ketchup.
In Scotland, two pieces of French Toast are sometimes made into a sausage sandwich. 
The ancient Romans served French Toast with honey.
In 1887, there appeared a recipe in the White House Cookbook called American Toast. This dish is made in the same way as French Toast.
Observing National French Toast Day
Anyone looking to observe this holiday can do so by getting up early and making themselves and their family some French toast for breakfast, or for lunch or for dinner. And while you're serving up your favorite French toast recipe, be sure to use the hashtag #NationalFrenchToastDay to promote the holiday on your social media accounts.