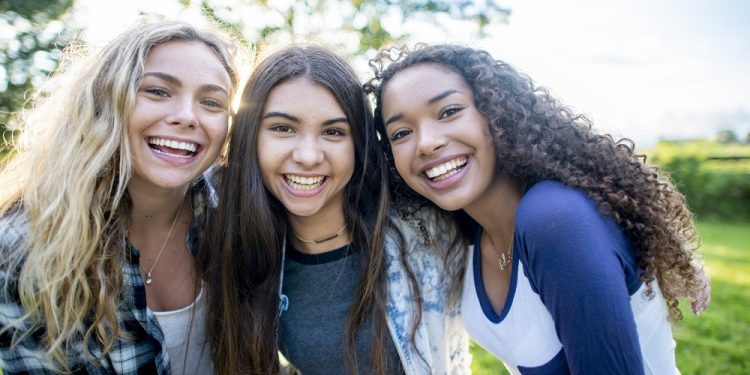 National Girlfriend Day is a holiday that's observed on August 1st and is a day on which people can take the time to show their girlfriends just how important they are to them. They can take their girlfriends out on the town, buy them something nice such as flowers or jewelry or merely take the time to hang out with them.
This holiday doesn't have to be just about people doing things for their significant others, however. This day can also be used to celebrate the friendship between women. Women can observe this holiday by commemorating their female friends.
They can also enjoy the camaraderie of their female friends by going out shopping with them, having a champagne brunch, or merely just hanging out. While this holiday isn't an official holiday—meaning that businesses and government agencies do remain open on this day, it is a day that's observed by an increasing number of people every year.
The History Of National Girlfriend Day
No one is exactly sure when this holiday first started, and many people figure it was a day that was probably invented by greeting card companies so they could have another day on which to sell greeting cards. However, over the last few years, there has been some evidence mounting that could suggest who started this holiday and when they started it.
A lot of evidence seems to point to two women inventing the holiday in 2002. These two women are Elizabeth Butterfield and Kathleen Laing and they may have invented this holiday to coincide with a book they wrote about girlfriend getaways.
Of course, as is the case with many holidays that don't have clearly defined origins, there are also other people who have claimed to have started this holiday. Regardless of who started it, however, it's a holiday that has made it into the mainstream, so people may want to consider whether or not they want to observe this day.
Fun Facts About Dating & Relationships
Whenever we research a holiday, we like to do a deep dive into it and find out everything we can find out not just about the holiday but anything that might be connected to it. And while we were researching this holiday, we uncovered a lot of fascinating information about dating. Information that we would like to share with everyone right now.
Couples Who Spend Longer Dating Have Lower Divorce Rates
It's always been said that couples who spend more time dating have a lower chance of being divorced, but now science has proven it. According to a 2014 study conducted at Emory University involving approximately 3,100 study participants, people who date for three years or more were 40% less likely to divorce.
Of course, this only makes sense considering that people can figure out before they get married whether they're compatible with someone or not, and if they find themselves to be not compatible, then they can simply not get married in the first place.
YouTube Began As A Dating Site
What few people realize is that YouTube was originally conceived as a dating site. The domain for the website was registered on Valentine's Day and it originally had the tagline of "Tune In; Hook Up." The idea was that it was going to be a platform where singles could add videos of themselves that other singles could look through and find their mates. Although this idea didn't prove to be successful, the video upload platform for the site was exceptional.
After the Justin Timberlake and Janet Jackson Halftime show incident, the creators of YouTube (Chad Hurley, Jawed Karim, and Steve Chen) soon realized that they couldn't find any videos of the incident. That is when they decided to change the platform into one in which people could upload notable videos. And the rest, as they say, is history.
Red Can Have A Profound Influence On Attraction
From before the Middle Ages and all throughout modern history, red has been associated with romantic love, passion, and lust. This color's association with the platitudes seems to be deeply ingrained in our psyche—a fact known by artists and poets for thousands of years. However, now this fact can be proven by science.
Thanks to a 2008 study by the American Psychological Association, we now know that women wearing red were rated by men as being more attractive and sexy. Another study issued just a few years later, found that men who wore red tended to be regarded by women as being more powerful and having a higher social status than men who didn't.
Men Usually Say "I Love You" First
The American Psychological Associated had a study that involved 95 participants aged 18 to 69 and asked them if they were the first ones to say "I love you" or if a woman they'd been dating had said it first. What the study found out was that the majority of men admitted to saying "I love you" first.
But the study went even further than that and asked the males if they had said I love you first in a previous relationship as well. As you probably could guess, the majority of men admitted to saying I love you first in a previous relationship as well.
Customs, Traditions, And Celebrations
This holiday can be celebrated as a romantic day between people and their girlfriends, or it can be used as a day that people can celebrate the friendship they enjoy with their female friends. Romantic partners can treat this day like Valentine's Day and buy their significant other a gift of some kind and take them out to dinner.
People who want to celebrate their friendship can also buy their girlfriend a gift, take them out to dinner, or go shopping with them. All we're trying to say is that it doesn't matter how you celebrate this holiday. Regardless of whether you observe it as a romantic holiday or not, one thing is for certain: you and your girlfriend are going to have a lot of fun observing this day.