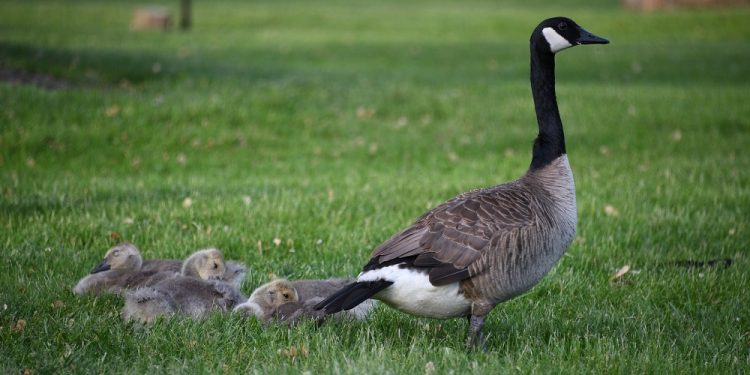 National Mother Goose Day
Just about everyone knows about Mother Goose. She is the imaginary author of a collection of both French fairy tales and later on, a collection of English nursery rhymes. People are often introduced to her nursery rhymes when they're children and references to her can be found all throughout pop culture.
That's probably why someone decided to make May 1st National Mother Goose Day. Now we all can enjoy Baa Baa Black Sheep, Do Your Ears Hang Low, Georgie Porgie, Mary Had A Little Lamb, Pease Porridge, and Wee Willy Winkie with our children on this whimsical holiday.
The History Of Mother Goose Day
Mother Goose Day was originally created by Gloria T. Delamar in 1987. She had written a book named "Mother Goose: From Nursery to Literature", so she likely created the holiday to promote it. She probably didn't realize at the time that the holiday would take on a life of its own and still be observed by people over three and a half decades later.
The History Of Mother Goose
Currently, no one is really sure where the name Mother Goose came from. Some people believe that the name came from ancient legends of King Robert II of France's wife Bertha. She was known as "Bertha the Spinner" or "Goose-Footed Bertha", and in the legends, it's said that she spun incredible stories for children. Other people believe that it was Charlemagne's mother, Bertrand of Laon, that was the source of the name Mother Goose. After all, she was known as the "goose-footed queen."
In 1695, Charles Perrault is the one scholars believed created the fairy-tale genre when he released his collection of fairy tales. This book was the first published collection of Mother Goose Stories, but it wasn't published in English but instead was published in French. It would be another 34-years until an English version came out in 1729.
Since these fairy tales releases during the 17th and 18th centuries, Mother Goose stories have been very popular. It's been estimated that there are over 700 Mother Goose stories that have been written over the past few hundred years.
Many thrift stores have boxes of some of these books, and most people should have no problem finding a Mother Goose book. Of course, some of the volumes are going to be out of print, or out of stock, but don't worry, there are always other Mother Goose tales that are waiting on the next bookshelf.
Observing Mother Goose Day
Want to enjoy this holiday? If you do, then all you need to need to do is to choose from one of the 100s of Mother Goose nursery rhymes out there and either enjoy them yourself or share them with your children.
There are a ton of great rhymes out there penned by the famous Mother Goose and these include such classics as 10 Little Indians, Are You Sleeping, Birds of a Feather, Going on a Bear Hunt, Humpty Dumpty, Jack and Jill, Little Bo-Beep, Little Jack Horner, and London Bridge is Falling Down.