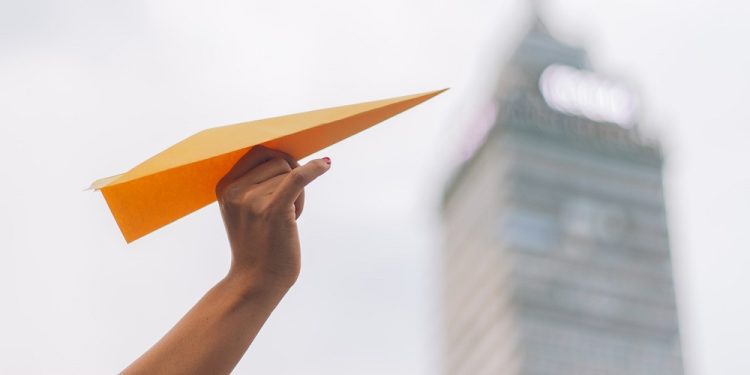 National Paper Airplane Day
Observed annually on May 26th, National Paper Airplane Day is the perfect holiday for people to let their inner child out to play. All around the world, paper airplanes entertain both children and adults alike. They have allowed people's imaginations to take flight and have encouraged even the grumpiest of people to have some fun once in a while.
Of course, as we grow older, playing with paper airplanes can get looked down upon, so many people forget just how much fun they can be. Fortunately, this day has arrived and allows everyone to revitalize their love for these handmade, aerodynamic airplanes.
The History Of National Paper Airplane Day
We looked high and low and just couldn't uncover who invented this holiday. This is a day that was created one day by someone and just placed upon the Internet. It has since lived there encouraging all of us to celebrate it. If we do uncover the origins of this holiday we'll update this section, but at the moment, it doesn't seem very likely we'll ever find out who invented this day.
Some High-Flying Facts About Paper Airplanes
Since we're on the subject of National Paper Airplane Day we thought that it would be great to cover some basic facts about paper airplanes. Facts that we think anyone interested in this holiday is going to be interested in hearing about. Let's check these facts out below.
The easiest paper airplane design to make is the "dart" design, but there are plenty of more advanced designs people can explore.
The Wright Brothers used to make paper airplanes to test out various aerodynamic designs.
Observing National Paper Airplane Day
Believe it or not, there are paper flying competitions all over the world on this day. There are contests where people try to get the most distance out of their planes, and other competitions where people try to get the maximum amount of lift out of their planes. Of course, we imagine that there are other paper airplane-related competitions as well.
Perhaps one for the most creative design? We don't know but we do know that people take this holiday very seriously. A quick look on the Internet will also reveal that there are a lot of paper airplane videos out there.
Not only tutorials for making them, but also some of the aforementioned competitions that we just talked about. Watching those videos are a great way to observe this holiday. And while people are observing this day, people can use the hashtag #PaperAirplaneDay on social media to spread the word about it.