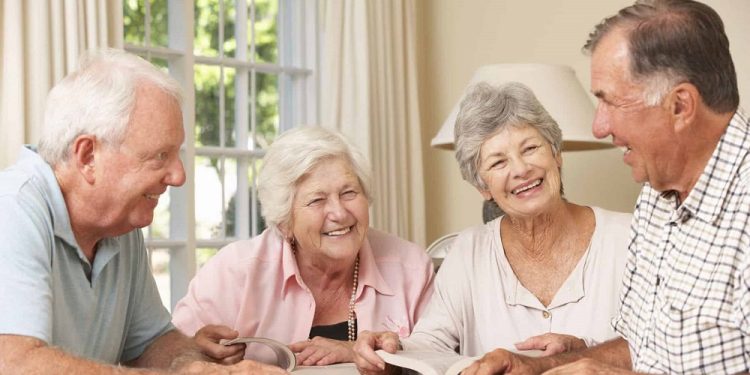 National Senior Citizens Day
On August 21 of every year, National Senior Citizens Day celebrates and honors the most important members of any society, senior citizens. It is only due to the diligence and hard work of senior citizens that we even have a society to begin with, so we feel that everyone should honor their elders on this day and show them the appreciation they deserve. 
The Origin Of National Senior Citizens Day
This holiday can be traced back to August 1988. This is when U.S President Ronald Reagan declared August 21st as National Senior Citizens Day through Proclamation 5847. Since that date, more and more people have begun to celebrate this holiday and to use this day as a way to honor the senior citizens they love. 
Interesting Facts About Senior Citizens
From 2011 through 2013, American adults over the age of 65 constituted approximately 14% of the U.S population. It's estimated that if current trends continue, senior citizens will account for 20% of the country by 2050. 
Another interesting fact about senior citizens is that women account for 57% of the senior citizen population in the U.S. By 2050, it's estimated that women will make up about 55% of the U.S population. For every woman above the age of 65, there are 72 men. For every woman above the age of 85, there are 45 men.
 It is estimated that the baby boom generation is far more ethnically and racially diverse than any other generation before it. This trend is expected to continue and by 2050 it will be estimated that 20% of senior citizens in America will be Hispanic, 12% will be black, and 9% will be Asian. 
Senior Citizens Who Made Huge Contributions Later In Life
Although some people think that people retire after they become senior citizens, the truth of the matter is that many adults remain active well into their advanced years. Below is just a small sampling of the people who made significant contributions to the world in their later years.
Henrik Ibsen Wrote The Play "When We Dead Awaken" When He Was 71.
Alexander Graham Bell Patented The Hydrofoil Boat When He Was 75.
Susan B. Anthony Was Over 80-Years Old When She Started The International Woman Suffrage Alliance.
Sophocles Wrote Oedipus At Colonus At The Age Of 89.
How To Celebrate National Senior Citizens Day
This holiday is the perfect time for people to let the senior citizens in their life know how much they're appreciated and valued. It's also a good time for people to volunteer at retirement homes. And for people who want to spread the message about this day, then they can always use the hashtag #NationalSeniorCitizensDay.