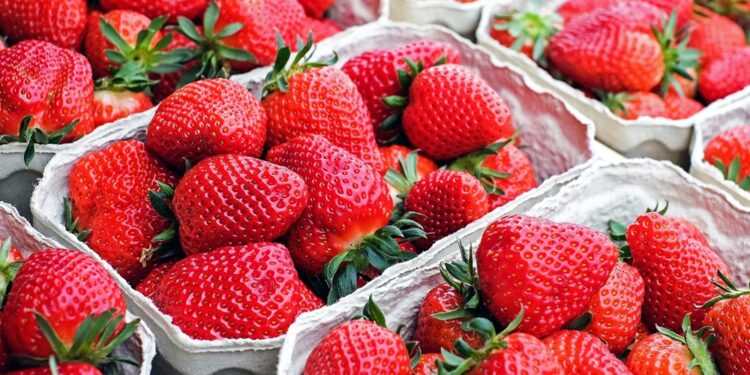 National Strawberry Month
May is National Strawberry Month and we can't think of a better way of celebrating the end of Spring and getting ready for the beginning of Summer than enjoying some red, juicy, and delicious strawberries. And we think most people are probably going to agree with us considering just how popular this fruit tends to be.
Strawberries are enjoyed in smoothies, baked into pies, or even enjoyed with a light coating of granulated sugar. No matter how you enjoy them, you're going to want to stock up plenty of them for this month. Few things are better than the sweet, tart flavor of this fruit.
The History Of National Strawberry Month
There are a couple of holiday months that have had mysterious origins and we think we can add National Strawberry Month to that list as well. No matter how hard we searched we just couldn't uncover the origins of this month or when it was invented.
Some Interesting Facts About Strawberries
Below are some interesting facts about strawberries that we feel are as sweet and wholesome as strawberries themselves. We feel that the following facts should be enjoyed with some strawberry ice cream or maybe even a strawberry shake.
The average strawberry contains over 200 seeds.
One acre can produce over 50,000 pounds of strawberries.
In California, there are over 23,000 acres dedicated to strawberries.
In Florida, there are over 5,000 acres dedicated to strawberries.
Most strawberries are grown via runners, but they can be grown by planting one seed at a time.
Every year, Americans eat almost 2 pounds of frozen strawberries per person.
Strawberries are some of the first fruits to ripen in the U.S.
Observing National Strawberry Month
We suppose that you can celebrate this month simply by picking up a carton of strawberries and a bowl of sugar and enjoying them while watching TV or hanging out in the yard, but we think that this month deserves a little more gravitas.
In our opinion, we think people should use this month to visit a strawberry farm or try their hand at making strawberry preserves, strawberry pie, or even Strawberry Shortcake. While you're picking strawberries, jarring strawberries, or eating them, we think that you should also use the hashtag #NationalStrawberryMonth on social media to spread the word about it.