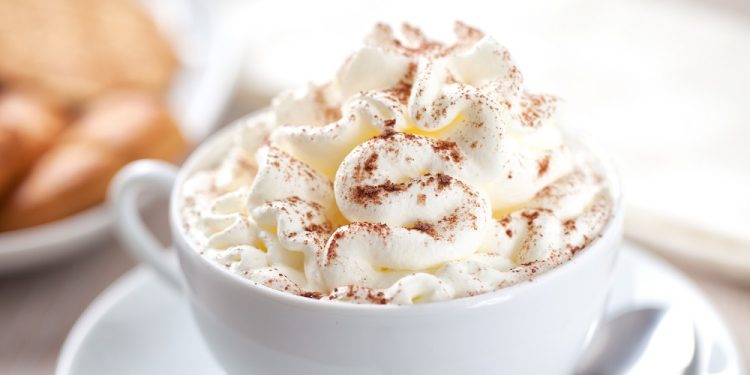 National Whipped Cream Day
Whipped cream is something that adds a bit of sweet creaminess to everything from coffee to pies and ice cream sundaes. It can even be used to make the icing for cakes. It's this versatile nature that is why this cream has its holiday—a holiday that's known as National Whipped Cream Day and is celebrated on January 5th every year. And modern whipped cream lovers have a lot to celebrate on this day because whipped cream now comes in more flavors than it ever has before.
The History Of National Whipped Cream Day
At first thought, one wouldn't think that the beginning of January would be suitable for celebrating whipped cream, but it makes a lot more sense when you realize that this day is celebrated on Aaron Lapin's birthday. Who is Aaron Lapin? Mr. Lapin was the founder of Reddi-Wip, and he was born on January 5, 1914, in St.Louis, Missouri. This holiday started getting celebrated in the early 1980s and it's been celebrated ever since.
The History of Whipped Cream
Whipped cream can be traced back to the 16th century, but it might have existed even before then. During this time, it was often either called cream snow or milk snow, and it was often flavored with rosewater and sugar. The cream was then whipped using either rush or willow branches to bring it to a creamy consistency.
During the 19th century, the process of making whipped cream was helped by advancements in automation. Whipped cream made during this time used a centrifuge to separate the fat from the cream, and this made making whipped cream a lot easier.
Advancements in the field of whipped cream production continued up until and during the 1930s. This is when whipped cream was whipped in a siphon with nitrous oxide. In 1948, Reddi-Wip was invented by Aaron Lapin and Aaron Block. This product used real cream and an improved valve to dispense whipped cream.
Facts About Whipped Cream
Below are some cool facts about this tasty, sweet, and creamy treat.
Whipped cream recipes date back to 1549 in Italy.
A Dyschefull of Snowe is a 16th-century recipe for whipped cream that included rosewater and egg whites.
Cream has to be whipped under 50-degrees Fahrenheit, warmer than that and the cream will turn into butter.
Chantilly cream is whipped cream that's been infused with vanilla extract.
Celebrating National Whipped Cream Day
Whipped cream is such a versatile topping, people can celebrate this holiday in any number of different ways. A person can simply add whipped cream to their hot chocolate or morning coffee, or add it to a piece of pie or a bowl of ice cream. No matter how you celebrate it, however, be sure to use the hashtag #NationalWhippedCreamDay to let everyone know that you're celebrating this holiday in style.