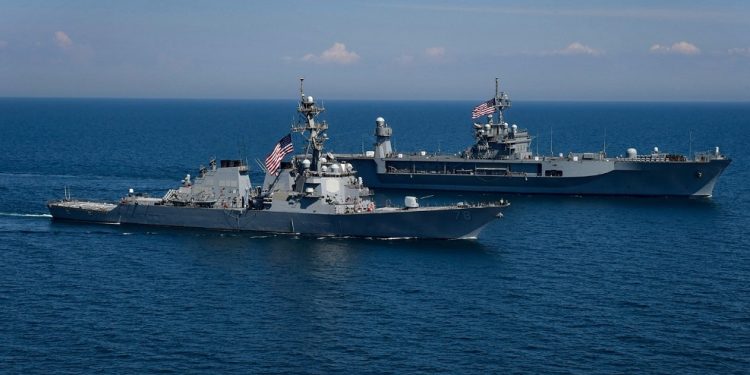 Even though some people may think that the Navy Day that's celebrated annually on October 27th is used to commemorate the U.S Navy's birthday—in reality, this holiday isn't to celebrate the date on which this military branch was founded, but is a holiday that's used to celebrate the men and women who serve in the day. The U.S Navy's Birthday actually falls on October 13th.
The History Of Navy Day
Navy Day is a holiday that was created in 1922 by the Navy League of the United States. They choose October 27th for the date of this holiday because it was the birthday of U.S President Theodore Roosevelt, and Roosevelt was a former assistant Secretary of the Navy and was a key advocate for the expansion of the Navy. Although the first year of this holiday received a tepid reception, the following year fifty major U.S cities participated in the event, and the U.S Navy sent a number of its ships to the ports in some of these cities.
The second secretary of the U.S Department of Defense directed that the U.S Navy's participation occur on Armed Forces Day instead of Navy Day, but since the Navy League Of The United States was a civilian organization, it continued to celebrate the day as before. Therefore, the last time the U.S military celebrated Navy Day officially was in 1949.
During the 1970s, historical research discovered that the Navy's birthday was actually on October 13, 1775. This is when the Continental Navy was first established during the American Revolution. As a result, Chief of Naval Operations Admiral Elmo R. Zumwalt worked to define the 13th October as Navy Day. However, what actually happened was that the Navy's Birthday was established on October 13 and Navy Day continued to be celebrated by civilians on October 27.
Facts About The U.S Navy
The Continental Navy was formed in 1775 but disbanded in 1785.
The U.S went without a navy until it was reestablished under the Naval Act of 1794.
Six U.S Presidents have served in the United States Navy since World War II.
The U.S Navy has over 323,000+ active members—making it the largest navy in the world.
The U.S Navy has over 288 battle force ships, 3,700 aircraft, 17 frigates, and 72 subs.
How To Observe Navy Day
Navy Day can be observed by anyone who wants to observe it by thanking a navy veteran for their service, learning more about the U.S Navy from books and/or documentaries, or by visiting a naval museum. Participants can also use the hashtag #NavyDay on social media to promote this holiday to their friends and family.