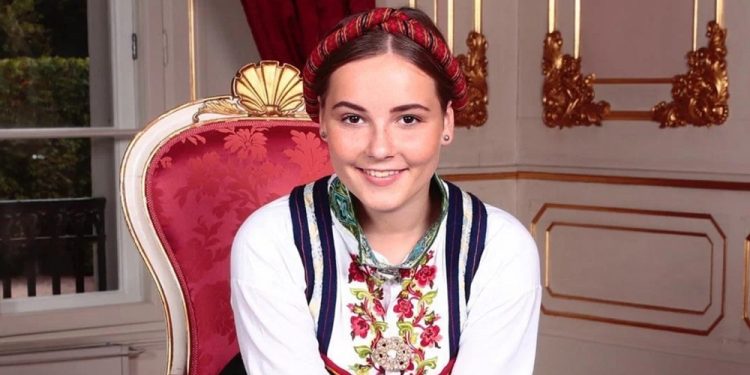 Princess Ingrid Alexandra's Day
Princess Ingrid Alexandra's Day is a holiday that's observed annually in Norway on the 21st of January. This holiday commemorates the birthday of H.R.H Princess Ingrid Alexandra who was born on this date in 2004. Although this holiday isn't a public holiday, it is celebrated with official birthday events in Norway and also with the raising of the Norwegian Flag.
Because it's not a public holiday, it's a working day for most people in Norway, and schools, businesses, and government offices continue their normal day-to-day operations. Some people in Norway do spend the day enjoying sporting events or baking a special cake in her honor, the Raspberry-Tart Princess Alexandra.
A Short Biography Of Princess Ingrid Alexandra Of Norway
Princess Ingrid Alexandra is the oldest child of Norway's Crown Prince Haakon and Crown Princess Mette-Marit. She's also the grandchild of King Harald V and is the second in line, after her father, to the succession to Norway's throne. She was born on January 21st, 2004, and is the 5th generation of the House of Glücksburg of the Norwegian Royal Family.
On April 17th, 2004, she was baptized by Bishop Gunnar Stålsett in the Royal Palace's Chapel. Her godparents were King Harald V, Princess Märtha Louise (her aunt), the Crown Prince of Denmark, the Crown Princess of Sweden, and her maternal grandmother, Marit Tjessum. On August 31st, 2019, she was confirmed in the Palace Chapel in Oslo with all of her godparents in attendance.
On August 19th, 2019, she attended Jansløkka elementary school for her first day of formal education. She stayed in the local state school until the Norwegian Royal Family disclosed to the public on June 17th, 2014 that she would be attending the private English-language Oslo International School. In 2020, she would begin her secondary education at Elvebakken Upper Secondary School in Oslo.
Observing Princess Ingrid Alexandra's Day
As we stated earlier, this is not a public holiday so life continues on for most people. However, that doesn't mean that some people don't use the day for attending concerts, sporting events, or other activities. Many people also take the time to bake a special cake in honor of the Princess, and there's even a cake that's popular for this purpose is the Raspberry-Tart Princess Alexandra with a shortbread crust.