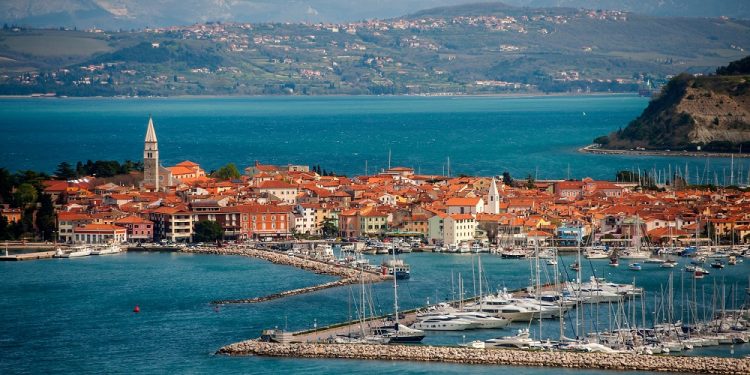 Restoration Of Primorska To The Motherland Day
Occurring annually in Slovenia, the Restoration of Primorska to the Motherland Day falls on the 15th of September and is an important memorial day. This holiday commemorates when the Treaty of Peace with Italy, one of the Paris Peace Treaties, when into effect on September 15th, 1947.
After the secret Treaty of London during WWI, Italy was granted a large portion of western Slovenia through the 1920 Treaty of Rapallo in appreciation for their participation in the Isonzo Front.
This left 350,000 ethnic Slovenians without the right to speak Slovenian or to express their identity. A large portion of Slovenian littoral was returned with the rest of Slovenia to Yugoslavia. In 2005, this day was proclaimed a national holiday.
The History Of The Restoration Of Primorska To The Motherland
At the end of the First World War, Slovene Littoral was occupied by Italy. The fascist Italian government came into conflict with the Slovenes, and this conflict would last all the way through to the end of World War II.
After Italy lost the war, and the Paris Peace Treaties were signed, the territory of Primorska went to Yugoslavia. This day commemorates that event on September 15th, 1947.
Facts About Primorska In Slovenia
Below are some facts about Primorska in Slovenia that people reading about this holiday might be interested in learning about. So without further ado, let's take a couple of moments to go over them before we finish our discussion on The Restoration of Primorska to the Motherland in the last section of this article.
Primorska, also known as the Slovene Littoral, is the fourth principal region of Slovenia.
It overlaps the previous Habsburg Regions of Gorizia and Trieste and is composed of Slovenia's portion of the Istrian Peninsula, the Adriatic Hinterland, and the Vipava River Valleys.
The Primorska Region has a total population of 88,000 residents and is made up of four municipalities: Koper, Ankaran, Izola, and Piran.
Primorska is one of the most promoted and well-known wine regions in Slovenia.
Observing The Restoration Of Primorska To The Motherland
Although this is an official holiday in Slovenia, it's a working day, so most people don't have the day off. A speech is usually given by the Prime Minister of the Republic of Slovenia on this day to address the blood that was shed by Slovenians in defense of their land against foreign powers and to celebrate Slovenian identity and culture.