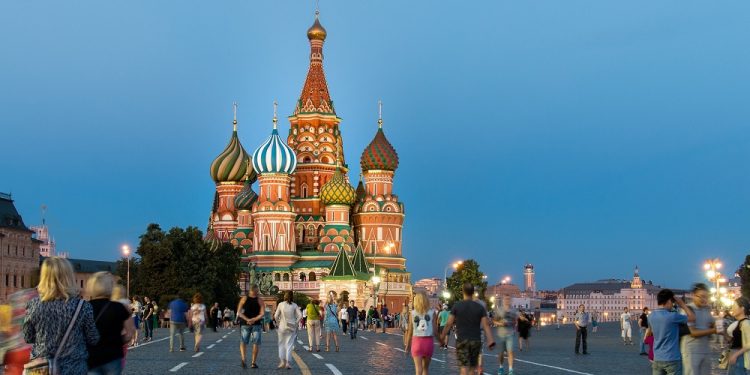 The 6th of June is observed annually as Russian Language Day and it's one of the UN language Days that was established by the United Nations Educational, Scientific and Cultural Organization (UNESCO). There are 7 other language days observed by the UN and these include days for Arabic, Chinese, English, French, Portuguese, Spanish, and Swahili.
As is the case with all of the other language days, this one is observed with symposiums, recitals, theatrical performances, and discussions about the Russian language. In other words, this is a day to celebrate this language in all of its forms and a day who aren't familiar with it to learn a little bit about it.
The History Of Russian Language Day
In 2010 UNESCO established Russian Language Day. It was placed on June 6th because that is the date when Russian poet Alexander Pushkin was born in 1799. He is considered to be one of Russia's greatest poets, and to have been the founder of modern Russian literature. This holiday has been observed ever since to celebrate the Russian language and culture.
Some Interesting Facts About Russia
Let's dig a little bit deeper into this holiday and learn a little bit about Russia. After all, this holiday is a celebration of all things Russian, so it naturally follows that we would take some time to talk about Russia.
With that said, below are some facts that we learned during our research. We hope these facts are both entertaining and informative. We also hope that they encourage people to learn more about this holiday as well as Russia.
The longest railway in the world is in Russia. It's the Trans-Siberian Railway and it travels a total of over 5,770+ miles.
Russia is home to 12 active volcanoes.
Tetris was invented in Russia.
Approximately 54% of the Russian population is female.
About 1 in 5 trees in the world are located in Russia.
Russia sold Alaska for 7.2 million dollars in 1897. That would be approximately $258 million dollars today.
There are 11 time zones in Russia.
Observing Russian Language Day
Anyone wishing to observe Russian Language Day can do so in a number of different ways. They can take the time to familiarize themselves with the works of Alexander Pushkin, or with other notable Russian authors such as Leo Tolstoy, Nikolai Gogol, Anton Chekhov, and Mikhail Bulgakov.
This is also a good day for people to learn more about the Russian language or even set aside some time to begin learning it. And while a person is learning Russian, they can also learn more about Russian customs, culture, and traditions. Everyone can also spread the word about this holiday using the hashtag #UNRussianLanguageDay.