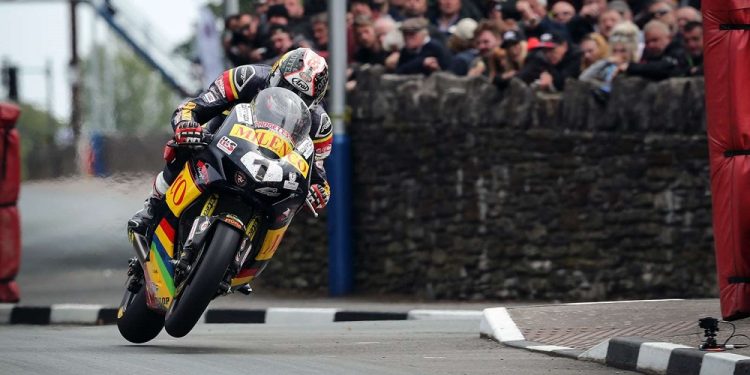 When most people hear the words "Bank Holiday," then their eyes immediately glaze over. After all, what holiday could be more boring than a bank holiday — a national public holiday in the UK, Republic of Ireland, and the Crown dependencies that are dictated by law.
However, there's one of these holidays that is exciting. That is the T.T Bank Holiday that's observed on the Isle of Man.
This holiday is not only a day for banks to close and for people to have a day off, but it's also a day when The International Isle of Man Tourist Trophy Race is held. An annual motorcycle event that is the very definition of exciting.
The History Of T.T Bank Holiday
The Isle of Man has difficult roads and very rough terrain, which can make it difficult to travel, but makes it ideal for dirt bike racing. Some other people must have thought that as well because in 1907 the first ever International Isle of Man T.T was held on the island. Although the initial celebration wasn't that large, over the years, this celebration began to grow and grow. Now, it's an annual event that hosts thousands of spectators each year.
T.T Bank Holiday occurs during T.T Race Week, an event that runs from the last week of May and continues to the first week of June. There are a variety of motorcycle-related events held on this day, including a 37-mile mountain course race.
Important Facts About The Isle Of Man
The Isle of Man is an island that doesn't get a lot of media attention, so we thought that we'd do a bit of research and find out some things about it that people might not know. And that's exactly what we did. The following facts will hopefully allow people to get a better idea about this island.
The Isle of Man is located between the islands of Ireland and Great Britain in the Irish Sea.
The Isle of Man is a crown dependency, and not officially a part of the U.K.
The Bee Gees hail from the Isle of Man.
Manx and English are the official languages of this crown dependency.
The Isle of Man is 30 miles long, 10 miles wide, and covers an area of 221 square miles.
It has been inhabited by humans since the Mesolithic Period.
Observing T.T Bank Holiday
Aside from the races, people also enjoy hanging out with friends and family during this event. People also enjoy some of the fascinating dishes that can be found on the Isle of Man. These dishes include Fatherless Pie, Isle of Man Queenies, Bonnag, and Kippers. People also use the hashtag #TTBankHoliday on social media to spread the word about this event.