9 Best Holiday Events To Attend During The Summer Months
When the summer months come around, many people become obsessed with the idea of taking a summer vacation. Plenty of people want to pack up their families and head out into the world for some adventure. Of course, finding the right destination can be a bit daunting.
We decided to take our extensive knowledge of worldwide holidays and combine it with our understanding of various festivals and holiday events around the world. The result is the following blog post about the 10 Best Holiday Events To Attend During The Summer Months. Everyone planning on taking a vacation this summer might want to take a second to peruse the following points.
Bonnaroo Music and Arts Festival in Manchester, Tennessee, USA (Every June)
This event occurs every year and is a 4-day music and arts festival that is observed in the green, rolling hills of Tennessee. It always features a diverse lineup of musical acts, but it also includes art exhibits, comedy shows, and other entertaining events. Enjoying great music and art is only one good reason to attend this event. Another good reason to attend this event is that it's sustainable and is a great destination for eco-conscious world travelers.
Montreal International Jazz Festival, Canada (End Of June/Beginning Of July)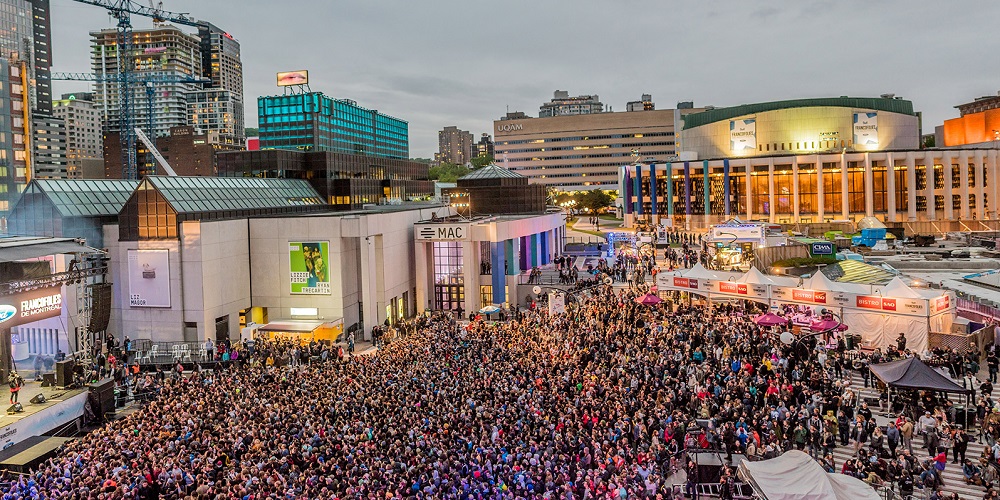 This jazz festival takes place in Montreal and attracts over 2 million people every year. It happens sometime around the end of June or the beginning of July. In 2022, it was held between June 30th and July 9th and is slated for July 28th through July 9th in 2023.
This festival attracts over 1,000 jazz musicians every year from all around the world. Of course, this event just isn't about jazz. It also has lectures, exhibitions, and seminars as well. There's also a festive street fair where international foods can be sampled.
Glastonbury Music Festival, England (June)
This music festival is one of the largest and most well-attended music festivals in the entire world. It takes place in late June in the town of Pilton, England. It features a diverse lineup of musical acts that range from pop bands all the way to rock and alternative artists.
There's also a range of other performances held at this event as well that including art exhibits, circus performances, and theater shows. Anyone interested in tickets for this event usually has to buy their tickets in April because they sell out really quickly.
Oregon Shakespeare Festival, Ashland, Oregon, USA  (June to October)
This isn't a single-day event but an actual theater season that runs from June to October in Ashland, Oregon. During this season, there are a ton of shows that include everything from Shakespeare to Jonathan Larson. It attracts over 400,000 visitors every year and there are plenty of workshops and classes that people can attend along with the theatrical productions.
Running of the Bulls, Pamplona, Spain (July)
The San Fermin Festival is an annual event that's held in Pamplona, Spain, every July. It's in celebration of the patron saint of the city, San Fermin, and is known for the activity "The Running of the Bulls." Thousands of visitors from around the world participate in this event and try to outrun the bulls.
Also held during this festival are fireworks displays, musical performances, and parades. It's a celebration of Spanish tradition and culture and people can enjoy a wide range of delicious Spanish foods.
Bastille Day, Paris, France (July 14th)
Also known as La Fête Nationale or French National Day, this is a public holiday that's observed in France and commemorates the storming of Bastille Prison in Paris on July 14th, 1789. This event was key in the bloody French Revolution but is now celebrated with plenty of fanfare and fun. There are military parades, concerts, public dances, art exhibitions, and fireworks.
The principal events during this holiday are held mainly in Paris, but there are other celebrations that can be found across France that might be smaller but can be just as much fun.
Naadam Festival, Mongolia (July 11-13)
This is one of the largest and most important festivals in all of Mongolia and is used as a celebration of the country's history and culture. It centers around three main events, which are often called the "Three Games of Men." These events are horse racing, wrestling, and archery. This is a unique festival that offers people a chance to enjoy traditional Mongolian sports, performances, and foods.
Edinburgh International Festival, Scotland (August)
The Edinburgh International Festival was founded in 1947 and is a celebration of performing arts. It includes some of the finest performers and ensembles from the world of dance, music, theater, and opera. At Edinburgh Castle is the Royal Edinburgh Military Tattoo—a display of music and military pageantry that everyone should experience at least once in their lifetime.
This Tattoo also features military band performances and dancers from around the globe. There's also a pretty fantastic fireworks display as well.
La Tomatina, Buñol, Spain (August)
Taking place in the town of Buñol, close to Valencia, Spain, this festival takes place on the last Wednesday in August. It's a celebration of the tomato, and as such, one of the main festivities during this event is the largest food fight in the world. During this tomato fight, people pummel each other with tomatoes that are trucked into the town center and dumped into the street.
This fight lasts about an hour and is one of the most glorious food fights that can be found. For people who don't want to participate in this event, there are plenty of other things to do leading up to it including cultural displays, art exhibitions, live music, and parades.
Of course, that's only a small sampling of the holiday events that happen throughout the summer months all around the world. All world travelers have to do is to find the one that lines up with their preferred destination and they too can have some cool summer fun when the temperature begins to rise.