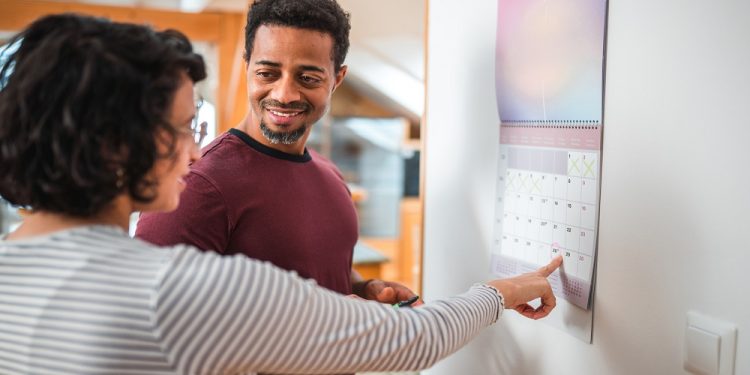 The 10 Most Important Holidays For Everyone To Celebrate In May
As most people who read our site probably already know, we love holidays. We love the weird holidays, the food holidays, the holidays dedicated to games, and the holidays dedicated to alcoholic beverages. We're also big fans of animal holidays and holidays dedicated to the arts. And we've written about all of those holidays with a whole lot of enthusiasm.
As we began to look over the month of May, we soon realized that there are some holidays that are very important for people to observe this month. Holidays that honor certain people or important dates on the calendar. That's when we decided to round up these holidays and put them in this article right now. Below are the 10 Most Important Holidays For Everyone To Celebrate In May.
This holiday is observed every year on the 1st of May in the United States. It's a holiday that honors the veterans who have received the Silver Star Medal. This medal is available to any member of the Armed Forces who were cited for gallantry in action against an enemy of the U.S. or while engaged in military operations involving conflict with an opposing foreign force.
At this point in the school year, the average teacher is probably harried, tired, and ready for their own summer vacation. They have spent the school year working to educate our children, and that's what keeps them going day after day. And for that dedication, they deserve a little bit of recognition. That's why we think this holiday is important for everyone to observe. This is a day to show teachers that their efforts matter.
In our opinion, the placement of this holiday is perfect. After all, May is the month when many students are getting out of school and contemplating their future career options. This is the perfect day to show these students that skilled workers help to keep society running smoothly — plus, they can make some nice money, too.
Electricians, plumbers, IT workers, and welders are all great professions, as are about a hundred other career options. Let's take the time to observe this holiday and share it with the younger generation so they can decide for themselves which trades suit them the best.
Cinco de Mayo (May 5th)
Some people might look at Cinco de Mayo and wonder why we think it's such an important holiday. It's celebrated by millions of people in the United States and Mexico and allows people to celebrate Mexican culture and heritage, all while enjoying some great Mexican food and drinks. Why wouldn't this holiday be on our list?
National Nurses Day (May 6th)
Nurses are another group of professionals who need all the appreciation we can pile on them. They work hard in our doctor's offices and our emergency rooms and all of their hard work helps save people's lives. That's why it's important for all of us to show them some appreciation on this day and let them know what they mean to all of us.
According to the American Cancer Society, approximately 20,000 women will receive a diagnosis of ovarian cancer each year. About 13,000 women will die from ovarian cancer every year. That's why it's important for all of us to raise awareness about this holiday. Doing so can remind people to get screened regularly for ovarian cancer and can help raise money for research.
Mother's Day (The Second Sunday of May)
If you have a mother, then it's almost guaranteed that you're supposed to observe Mother's Day. Social convention aside, it's a holiday that people should want to observe anyway. After all, our mothers brought us into the world and showered us with love, so perhaps we should do the same for them when this holiday comes around.
If there's one thing that our society needs, it's more people heading to museums. So, let's all find a museum near us and spend this day visiting it. It's not only good for our cultural awareness, but it's also good for society.
This holiday probably isn't one that's likely to be important unless you're Canadian, but it is an important holiday for many Canadians. It celebrates a monarch that granted Canada its early independence in 1867. It's a day for fireworks, athletic competitions, and parades.
Memorial Day is a holiday observed in the U.S., American Samoa, Guam, the U.S. Virgin Islands, the Northern Mariana Islands, and Puerto Rico. It's a day that honors the members of the military who died in service to their country. Originally known as Decoration Day, this holiday has been observed since the American Civil War and is a day for people to remember those family members who are no longer with them.