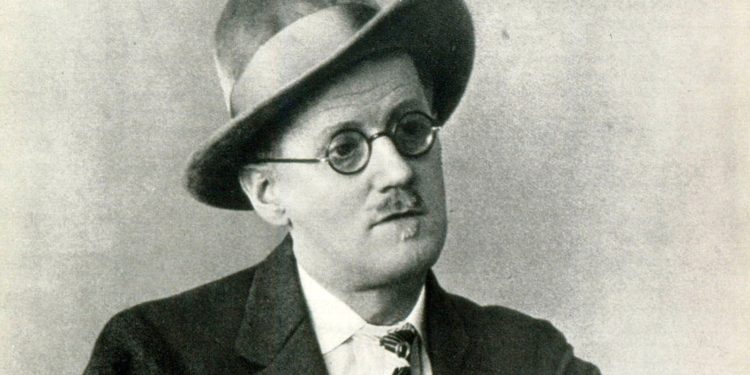 Bloomsday is a holiday which is primarily celebrated in Ireland but is also celebrated by Joyce enthusiasts around the world. This day falls every year on June 16th and is both a tribute and a celebration to James Joyce – an Irish writer which lived from 1882 to 1941 and is best known for his 1922 novel entitled, "Ulysses." This holiday is observed on this day because this is the date in 1904 on which Joyce had his first date with his soon-to-be wife Nora Barnacle.
James Joyce's Novel: Ulysses
Ulysses is a fictional modernist novel that follows the journey taken by Leopold Bloom as he goes from one appointment to the next during an ordinary day in Dublin. A day which so happens to be June 16th, 1904, the day in which James Joyce and Nora Barnacle had their first date. It's named Ulysses because the is the Latinised name of the main character in the poem The Odyssey, a hero named Odysseus. During the course of the novel, Joyce establishes parallels between characters from the poem and characters in his novel.
Controversy Surrounding Ulysses
At one point, an episode of this serialized novel led to a prosecution for obscenity in 1919. On his fortieth birthday, James Joyce arranged for the novel to be published in novel form. It was subsequently banned in the United States and the United Kingdom until the 1930s. Censorship of the novel was so prevalent, that the U.S Post Office would routinely burn copies of the novel all during the 1920s. In 1933, lawyer Morris Ernst worked in tandem with Random House to import a French edition of this novel into the United States. The novel was promptly seized by customs. This prompted Random House to sue the U.S government over this seizure. This led to the court case: United States v. One Book Called Ulysses. During this trial, U.S. District Judge John M. Woolsey ruled that Ulysses wasn't pornographic in nature and therefore, could not possibly be obscene. This ruling was affirmed in 1934 by the Second Circuit Court of Appeals. This decision and the upholding of the ruling allowed the United States to become the first English-speaking country where the novel was available to be read. Although this novel was never banned in Ireland anytime after it was first published, it also was never available in the country either.
History of Bloomsday
This holiday can be traced all the way back to 1924. On June 27, 1924, this is when a letter by James Joyce to Miss Weaver discussed the fact that a group of people would gather every year on what they called Bloom's Day. The name of this holiday is derived from the name of the protagonist in Ulysses: Leopold Bloom. In 1954, artist John Ryan and Novelist Brian O'Nolan organized the first official Bloomsday by taking a day long pilgrimage along the route in Dublin taken in the novel. Joyce's cousin Tom Joyce, Patrick Kavanagh. AJ Leventhal and Anthonin Cronin also participated in the event, riding in two horse-drawn carriages that were arranged by Mr. Ryan. Each member of the party was assigned roles taken directly from the novel. Mr. Cronin play Stephen Dedalus; Mr. Ryan played Martin Cunningham; Mr. O'Nolan played Simon Dedalus and Mr. Levanthal played Leopold Bloom. Their plan was to take the route around the city taken in the novel, starting at Martello tower and ending at Nighttown. However, they ended up abandoning the pilgrimage approximately half-way through because they had become too inebriated to continue.
Celebrating Bloomsday
This holiday can be celebrated in any number of different ways. If you live in Dublin, then you can participate in many of the Bloomsday activities that occur on this day: things such as pub crawls and street parties. It is also a good day to read the novel Ulysses or to learn more about James Joyce.