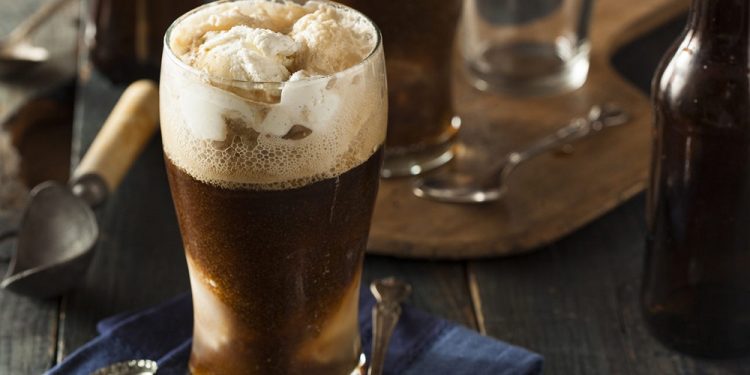 National Black Cow Day is a holiday that's observed on June 10th and is a day that recognizes the beverage called a Root Beer Float-otherwise known as a Black Cow. This is a beverage that's simple to make and only consists of root beer and a scoop of vanilla ice cream, but it is loved by people all over the world. Over the years, variations of the Black Cow have been invented include ones made with frozen custard, root beer-flavored ice cream, and bourbon. Anyone who's a fan of the Black Cow or any of its different variations might just want to take the time to make themselves a cup and celebrate this holiday in style.
The History Of The Black Cow
In order for us to trace the full history of the beverage known as the Black Cow, we first have to trace the history of root beer. Root beer is a soft drink that was traditionally made in North America using the root of the sassafras tree. Root beverages made from sassafras were well known to Native Americans for medicinal and culinary reasons long before the first Europeans set foot in North America.
During the 1840s, root beer was sold in confectionery stores and made into a low-alcohol alcoholic drink that was believed to be healthier than drinking local sources of water. The first commercial brand of root beer would be developed by pharmacist Charles Elmer Hires in 1875. The following year, he debuted his root beer at the 1876 Philadelphia Centennial Exposition and then began to sell his extract. At first, he wanted to call it root tea but he decided to call it root beer to appear to coal miners in Philadelphia at the time.
In 1893, Frank J. Wisner of Cripple Creek, Colorado would invent the root beer float-a drink that is sometimes now known as the Black Cow. He wanted to create a drink that the local children could enjoy while walking around Cow Mountain. Because the scoop of ice cream in the root beer reminded him of the snow-peaked Cow Mountains, he decided to call it Black Cow Mountain. The drink became very popular and the name was eventually shortened to Black Cow.
Observing National Black Cow Day
Obviously, the best way to observe National Black Cow Day is by making yourself a root beer float. Once people see you enjoying a Black Cow on this day, they probably will bug you to make them one too, so you might as well just make all of your friends and family some root beer floats. If you've made a particularly beautiful Black Cow, take a picture of it and post it to social media using the hashtag #NationalBlackCowDay. Let everyone know about your love for this frosty drink.