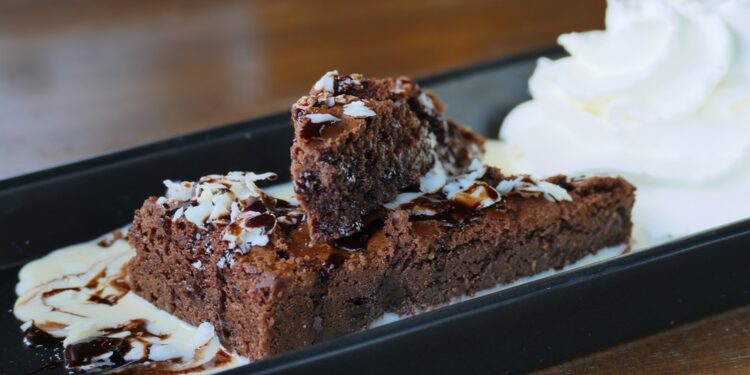 National Brownies At Brunch Month
August is National Brownies at Brunch Day and we think that it's probably just a month that was created to give people a reason to eat more chocolate for breakfast. No matter, it's still a month that we're planning on observing. After all, what goes better with scrambled eggs, French toast, bacon, and mimosas better than brownies?
Okay, we know, that does sound kind of disgusting, so maybe people should just drink a glass of milk with their brunch brownie. Regardless of how a person celebrates this month, it's important for them to start with high-quality brownies.
The History Of National Brownies At Brunch Day
We find that this is a very odd month. Brownies aren't exactly something that you would expect at a brunch. Most people serve popular breakfast or lunch items during their brunches — they don't usually feature desserts. That means that people have eggs, bacon, sausages, bread, sandwiches breakfast burritos, and maybe some alcohol.
Never have we heard about brownies, chocolate, or other dessert items featured at a brunch. And since we're unsure of who invented it this month, we can't ask them why they created it. This month will continue to be a mystery to everyone who observes it we guess.
Delicious Facts About Brownies
Even though we're still unsure about brunch brownies, we do like brownies for other times of the day. We're also big fans of brownie trivia, some of which we've decided to list below.
A classic brownie recipe is made only with flour, butter, sugar, eggs, and chocolate.
Adding extra eggs to a brownie recipe can make brownies chewier.
Blondies are basically just brownies without the added chocolate.
In English and Scottish mythology, a browny was a small fairy that was believed to inhabit barns and houses.
National Brownie Day falls on December 8th.
National Have a Brownie Day falls on February 10th.
National Blonde Brownie Day falls on January 22nd.
Walnuts are a popular addition to many brownie recipes.
One of the most controversial ingredients to add to brownie recipes is cannabis.
Observing National Brownies At Brunch Day
Since we're discussing having brownies for brunch, we thought that we'd list some of the different types of brownies that we like. Some of our favorite brownies for brunch include Fudge Walnut Brownies, Iced Fudge Brownies, Peanut Butter Brownies, Mint Chocolate Brownies, and of course, Blondies. Whatever brownie you choose for your brunch, just be sure to use the hashtag #BrowniesAtBrunchDay on your social media to let the world know about it.