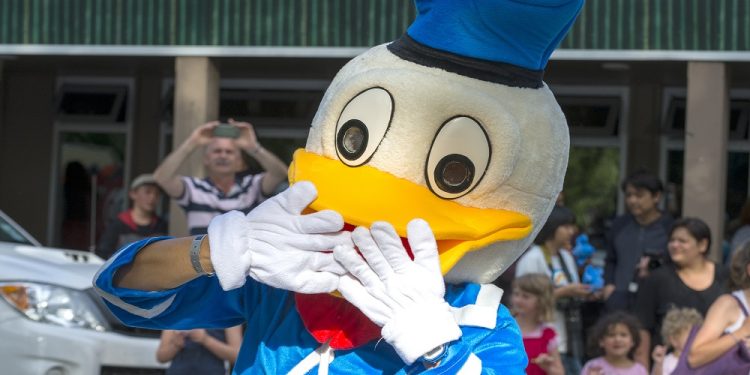 National Donald Duck Day is a holiday that's celebrated on June 9th every year. It's a day on which people can celebrate the birthday of a popular cartoon character that's been delighting audiences since 1934.
This cartoon duck is so popular, just about everyone knows who he is, but just in case you don't, he's a cartoon duck that wears a sailor suit, a cap, and a red bow tie. Anyone who wants to enjoy his antics needs only look for one of the many cartoons, comic books, or newspaper strips that he's appeared in over the years.
The History Of National Donald Duck Day
National Donald Duck Day is a holiday whose origins go all the way back to 1984. It was first proclaimed by the Mayor of Los Angeles in 1984, Tom Bradley, on Donald Duck's 50th birthday.
For this initial celebration, the city was gifted a silver statue of the duck and Donald Duck toured the country. Nowadays, this holiday is celebrated by fans of this cartoon duck in a number of different ways.
Fun Facts About Donald Duck
If you've ever wanted to learn a little bit more about Donald Duck and his antics, then you've come to the right place. We've searched the Internet far and wide to gather up all of the information we could find on this duck, so we could share it with everyone in anticipation of National Donald Duck Day. Below are some of the fun facts that we've found.
Donald Duck made his screen debut on June 9, 1934.
His first screen debut was the Wise Little Hen.
Donald Duck does have a middle name. It's Fauntleroy—which means "child prince."
Even though Donald Duck's birthday is celebrated on June 9th—the debut date of his first screen appearance—the character's birthday is supposed to be March 13th.
In 1937, Donald Duck received his first starring role in an animated short known as Don Donald.
Donna Duck was also introduced in the same short. While some people believe she's an early incarnation of Daisy Duck, other people believe she's an entirely different character.
The short Don Donald was only 8-minutes long.
During WWII, Donald Duck starred in a series of shorts that depicted his life in the U.S Army. Yes, Donald Duck is a veteran.
Donald Duck won an Oscar for the animated short Der Fuehrer's Face.
Donald Duck has his own star on the Hollywood Walk Of Fame. He received the star on August 9, 2004.
Observing National Donald Duck Day
Besides reading our facts about Donald Duck, what other ways can you enjoy National Donald Duck Day? Well, you can take time to hunt down one of his many performances.
Donald has appeared in 128 different cartoons, as well as hanging out in some of the movies of Mickey Mouse and Goofy. You can also enjoy some of the Donald Duck comic strips and comic books. While you're enjoying this holiday, make sure to use the hashtag #NationalDonaldDuckDay, too.