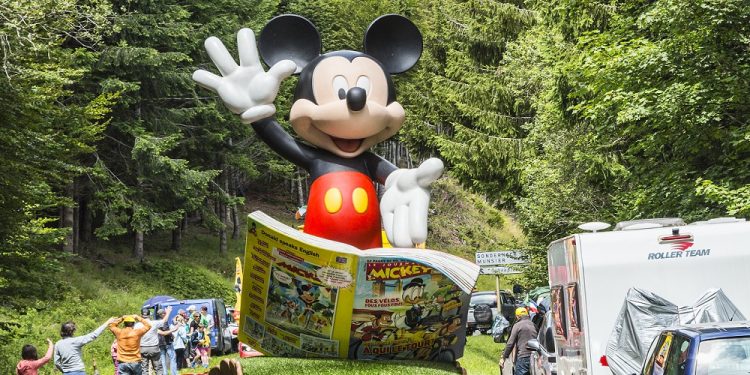 Mickey Mouse's Birthday is the birthday of the fictional mouse created by Walt Disney and appeared in the short film "Steamboat Willy" in 1928. It is celebrated annually on November 18th by Walt Disney and Mickey Mouse fans all over the world.
History of Mickey Mouse's Birthday
November 18th, 1928 is considered by most to be the official birthday of Mickey Mouse. That's because this is when the mouse first debuted to the public in the short film "Steamboat Willy." During the 1920s, Disney Studios created cartoon characters for Universal Studios.
One of these animated characters was Oswald the Lucky Rabbit. In 1928, Walt Disney noticed how strong the series was going, so he went to producer Charles Mintz and asked for an increase in the budget. However, Mintz refused and demanded that instead of a raise that Walt take a twenty percent cut to his budget.
When Walt refused, Mintz told him that Oswald the Lucky Rabbit was owned by Universal, as was his other characters. He also told him that all of his animators were already signed to contracts to Universal.
Instead, Walt finished the work he was contractually obligated to finish and started to start a new Disney Studio, complete with new animators. One of those animators was Ubbe Eert Iwerks – a man who was affectionately referred to as Ub Iwerks.
In 1928, Walt Disney asked Ub Iwerks to develop some new character sketches. Iwerks started drawing several prototypical animals which included cows, horses, dogs and cats. However, Walt Disney didn't like any of them.
Eventually, Ub Iwerks created a mouse which Walt Disney originally named Mortimer Mouse. That name didn't last long, though. When Lily Disney, Walt Disney's wife, found out the proposed name of the mouse, she didn't like it at all and instead urged Walt to change it to something else. He did and changed it to Mickey Mouse.
Mickey Mouse's Birthday Customs & Celebrations
People all around the world celebrate Mickey Mouse's Birthday in a number of different ways. Some people spend the day watching Disney movies. Other people throw a "mock" birthday party at their homes – complete with a Mickey Mouse theme birthday cake. And other people travel to Walt Disney World to tell Mickey Mouse happy birthday.