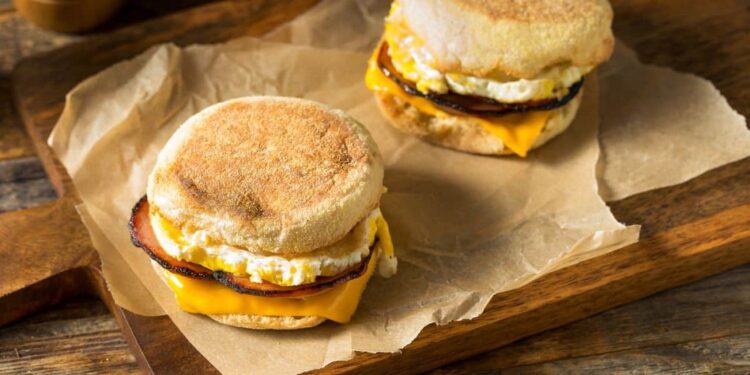 National Egg McMuffin Day
We think that just about everyone living in the U.S. has probably heard about the Egg McMuffin. It's an iconic breakfast sandwich that Mcdonald's has been selling for breakfast since the early 1970s. It's a quick and easy sandwich that people can buy and eat in their car as they head to work.
It's made with English muffins, Canadian bacon, eggs, and cheese and is basically the fast-food equivalent of  Eggs Benedict, just without the hollandaise sauce. Despite its simplicity, or maybe because of it, this breakfast sandwich has become very popular and it even has a day dedicated to it. This day is known as National Egg McMuffin Day and it's observed annually on the 2nd of March.
The History Of National Egg McMuffin Day
In 1972, the Egg McMuffin was introduced to the American public. Herb Peterson and his assistant Donald Greadel were trying to create a product that resembled Eggs Benedicts but instead invented the Egg McMuffin.
It would be called the world's first fast-food breakfast item and would give Mcdonald's another stream of revenue. It was originally served with a packet of strawberry preserves so that the customer could have a sweet/savory experience, but it didn't catch on with Americans so eventually, the preserves were not included with it.
National Egg McMuffin Day was first created in 2022 to celebrate the 50th anniversary of the Egg McMuffin. On that day, they sold the Egg McMuffin for the price it could be bought for in 1972. This price was 63 cents. It's currently unclear whether Mcdonald's is going to continue this advertising campaign every year on March 2nd, but we kind of doubt it. Even so, the 2nd day of March is still perfect for ordering an Egg McMuffin.
Observing National Egg McMuffin Day
We don't know how anyone could celebrate this holiday without dropping by their local Mcdonald's and ordering an Egg McMuffin or a couple of them. It's also a good day for people to buy all of their coworker's McMuffins. And, of course, people can spread the word about this holiday using the hashtag #NationalEggMcMuffinDay online.