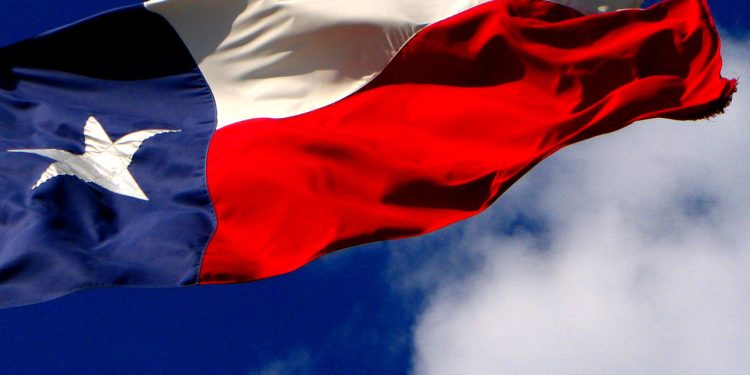 Celebrated on March 2nd annually, Texas Independence Day is a legal state holiday in Texas that celebrates the adoption of the independence declaration that gave Texans independence. The Texan Declaration was adopted on March 2, 1836, and it's been celebrated in some form in the state ever since. While it is a legal holiday, it isn't one in which state offices are fully closed. Instead, it's a partial staffing holiday – which means staff at these offices are at a minimum.
History of Texan Independence
In order to fully understand the history of Texan Independence, you have to go back to the 19th century. This is when Moses Austin asked the Spanish government in Mexico for permission to inhabit Texas – land which had very few people on it at the time. He was granted the land but died soon after. His son, Stephen Austin, decided to take up the project and work on settling Texas. Mexico gained independence from Spain in 1821, so Stephen Austin began negotiating with the new government. He asked the Mexican government if he could lead approximately 300 families to the Brazos River. The Mexican government agreed but they attached some rules for the new settlers. This agreement included making sure that all of the settlers were Catholic. However, Stephen Austin decided to bring Protestant settlers from the southern U.S., instead of Catholics.
Over time, a variety of other settlers began to take up residence in Texas and before long, the settlers far outnumbered the Mexican residents. This began to lead to many conflicts between American and Mexican settlers. One of these conflicts was the Freedonia Rebellion in 1826. As a result of this conflict, the Mexican government began implementing measures to slow down the influx of Americans to the region. This prompted Stephen Austin to seek statehood for Texas in the Mexican federation. However, that measure failed and he called on settlers to declare their statehood without the Mexican congress' consent. This led the Mexican authorities to arrest him in 1833.
The following year, Santa Anna became dictator of Mexico and went on a campaign to crush rebellions around Mexico – especially in the region of Texas. In 1834, Santa Anna asked the residents of Gonzales, residents who were mainly Anglo, to return a cannon they were loaned for defense against Indian attack back to the Mexican government. When the Mexican troops showed up to claim it, however, the residents of Gonzales responded by opening fire on them with the very same cannon they were supposed to return. American settlers then established a provisional state government and an army was raised under Sam Houston. Sam Houston would win a series of battles in the fall of 1835.
During the month of December, Ben Milam and some Texas volunteers drove Mexican forces out of San Antonio. Ben and his volunteers then settled in at the Alamo. The Alamo was a mission that was turned into a military fort at the beginning of the 19th century. Santa Anna raised an army of several thousand men and Sam Houston ordered that all volunteers and regular forces should abandon the Alamo. However, Colonel James Bowie realized that the cannons of the fort couldn't be removed before Santa Anna's arrival, so he remained at the fort with his men. James Bowie also saw it as a tactical decision. If he and his men could delay Santa Anna's army, then Sam Houston may have time to raise an army large enough to drive the Mexican army back.
On February 2nd, Colonel William Travis joined Colonel Bowie and his army of volunteers. This raised the number of Alamo defenders from 30 to about 140. The following week, Davy Crockett showed up with 14 Tennessee Mounted Volunteers. Santa Anna arrived at the Alamo with 3,000 Mexican soldiers on February 23rd and attacked the Alamo with rifle and cannon fire for almost two weeks. On February 24th, Colonel Travis was able to smuggle a letter out of the Alamo telling his fellow Texans and Americans all over the world that he will never surrender nor retreat – that it was victory or death for him. At the beginning of March, some more Texan reinforcements broke through the Mexican army's line and fled into the Alamo. This raised the number of defenders at the mission up to around 185 men. The following day, Texas' revolutionary government declared independence from Mexico.
In the early morning hours of March 6th, the Mexican army – under command from Santa Anna – stormed the Alamo. The Alamo fought bravely but was overrun in about an hour. Santa Anna ordered no prisoners be taken and many of the American defenders were killed during intense hand-to-hand melees. The fall of the Alamo would go on to become a rallying cry for the Texan revolution. About six weeks later, Sam Houston led a large Texan army to San Jacinto and surprised Santa Anna and his forces. "Remember the Alamo" became a rallying cry for the Texan forces and they defeated the Mexicans and captured Santa Anna. Santa Anna was then forced to recognize Texas' independence or face hanging. Santa Anna did indeed acknowledge Texas Independence and withdrew his forces back to Mexico. For about 10 years, the state of Texas remained an independent republic. However, it eventually joined the United States in 1845 and became the 28th state.
Texas Independence Day Customs & Traditions
On Texas Independence Day, there are usually a number of parades and firework displays that people go to. Texans all over the state also spend time with their friends and families at BBQs and family gatherings on this day. Many homes can be seen raising the Texas Lone Star Flag on this day. Some people decide to visit some of the historic sites associated with Texas Independence on this day. This includes the Alamo, San Jacinto Battleground State Historic Site, San Antonio Missions National Historic Park, Sam Houston's Birthday & Texas Independence Day Celebration and Casa Navarro – among others.