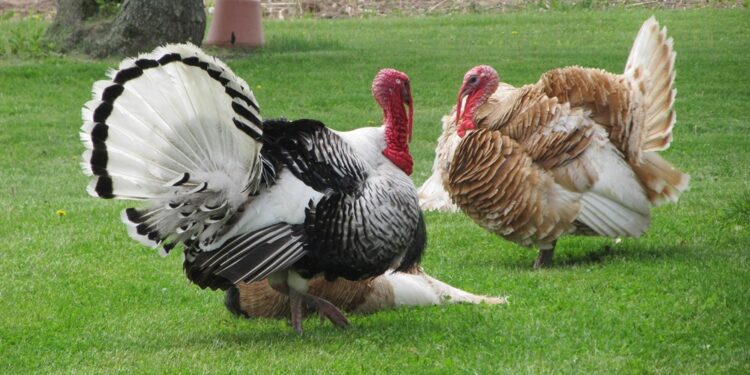 June isn't a month that's dedicated to turkeys, it's a month that's dedicated to the people who love the turkeys. Yes, this is National Turkey Lovers Month and it's a month for people who love turkey in all of its delicious forms. This includes turkey sandwiches, turkey legs, or even a whole turkey baked in the middle of June as if it was even remotely close to Thanksgiving.
Maybe these turkey lovers love to place ground turkey in their tacos or their chili. We don't know how they're enjoying it, we only know that they're enjoying a lot of it. Every year, almost 800 million pounds of turkey are consumed in the U.S. That's a whole lot of turkey, and in our view, a reason to celebrate this month.
The History Of Turkey Lover's Month
Although we're unsure of exactly when this month was created, we do know that it was created by The National Turkey Federation. They created this month to celebrate those people who love not only talking turkey but also eating turkey. It was also created to help increase turkey sales during a time when turkey sales are generally down.
Facts About Turkeys
Since so many people around the world love to eat turkeys, we thought that we'd take a few moments to list some facts about these interesting birds. We've done the research and are now ready to deliver turkey facts that will blow everyone away. Let's look at them below.
Over 45 million years of evolution separate chickens and turkeys.
During the beginning of the 20th century, wild turkey populations had reached a low of 30,000 birds.
North American restoration efforts brought wild turkeys back from the brink of extinction.
An adult male turkey weighs about 22 pounds on average.
An adult female turkey weighs about 12-pounds on average.
Turkeys can run up to 25 miles per hour, and fly as much as 55 miles per hour.
Adult turkeys have a diet that includes insects, seeds, berries, small reptiles, and acorns.
Male turkeys produce spiral-shaped poop and female turkeys produce "j" shaped poop.
Observing Turkey Lover's Month
This is a great month to enjoy turkey in all of its forms. It doesn't matter if it's a whole turkey, ground turkey, or turkey sliced into lunch meat. All a person has to do is to choose their favorite form of turkey and work it into their monthly meals.
While they do so, they should use the hashtag #TurkeyLoversMonth to spread the word about this month to all who might be interested.