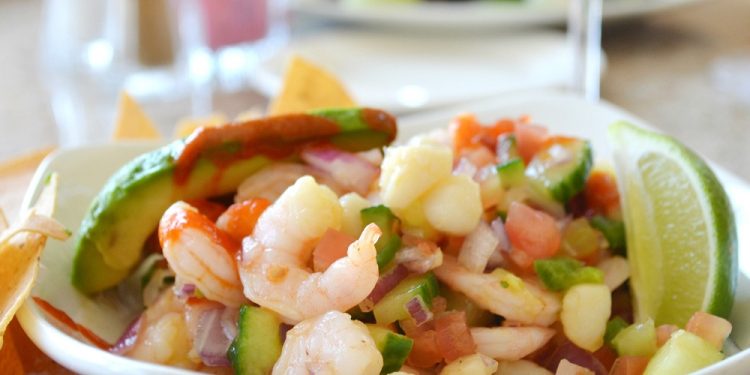 Cerviche is a Latin American dish that's usually made from fresh raw fish that's been cured in citrus juices, spiced with ají, chili peppers, and other seasonings, and with julienned red onions, salt, and cilantro added. This dish is prepared and then immediately consumed to reduce the risk of food poisoning to the person enjoying it.
This dish is most often served as an appetizer, but it can be eaten as a main dish as well. When consumed as the main dish, it's often paired with complimentary foods such as maize, avocado, or sweet potato.
Fans of this food are definitely going to want to celebrate it on National Ceviche Day, a holiday that's observed annually on June 28th. However, for people who have never tried this dish and are unfamiliar with it, then this might be the chance they need to try it out for the first time.
The History Of National Ceviche Day
Ceviche is a dish that can be traced back to pre-Columbian times. This is when indigenous communities in South America prepared fish and other types of seafood in acidic juices such as fermented corn, vinegar, or citrus juices to not only preserve the food but also to add texture and flavor to it.
This practice has continued until this day, and now Ceviche as its called is a staple dish in many Latin American countries. It can be found not only in Peru and Ecuador but also in Mexico and Columbia as well. Nation Ceviche Day is a holiday that began in Peru.
This holiday was placed on this date for two reasons. One, it's believed to be the day when the first Spanish conquistadors arrived in what is now Peru. Another reason is that this day is Fisherman's Day — otherwise known as Dia del Pescador, a holiday that celebrates the country's rich fishing heritage.
Of course, this holiday is really no longer a Peruvian holiday. It's a holiday that can be celebrated by anyone and everyone who loves this tasty dish. In fact, we encourage more people to give it a try. They might then wonder how they got along for so long without trying it.
Observing National Ceviche Day
This is a day that's loved by Ceviche fans from all over the world. We encourage people to visit a restaurant or hotel that serves this dish. Of course, people can also take the time to make their own Ceviche at home.
We just have to remind them that if they do, they will be dealing with raw fish, so they should do so at their own risk. Anyone who does create this dish should take the time to let the world know about it using the hashtag #NationalCevicheDay on social media.