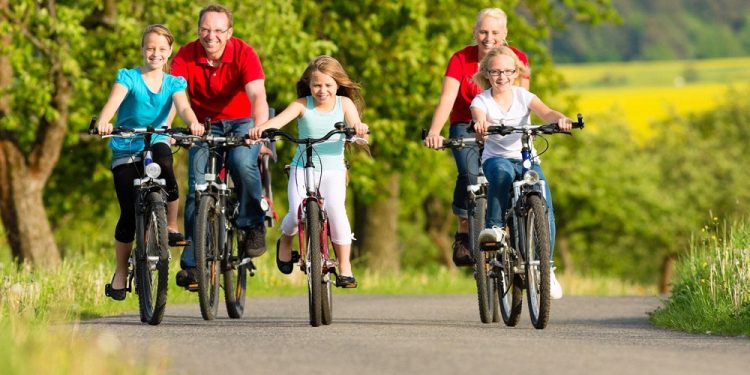 National Family Health And Fitness Day USA
National Family Health & Fitness Day USA is a holiday that's observed annually on the last Saturday in September. While there are plenty of fitness holidays on the calendar that a person could observe, this is one of the few holidays that involves not only the individual but also their entire family.
It's a day that gets the entire family in on the practice of getting healthier. Studies have shown that when families work out together and think about their diet collectively, they have better chances of meeting their individual healthcare goals. When families exercise together, it's not only a path towards better health, but it's also a path towards family fun.
The History Of National Family Health & Fitness Day USA
This holiday was first organized by the Health Information Resource Center. They founded the holiday in 1996 to encourage more families to work towards health — not as individuals but as a family.
Notable Health Facts People Should Know
Below are some of the most notable health facts that we came across while we were writing this holiday article. We think the following health facts will give everyone the information they need to kick off National Family Health & Fitness Day USA, so let's get right to it.
Laughing can increase blood flow by up to 20% and is good for the heart.
Optimists tend to live longer than pessimists.
Too much sleep is bad for your health.
Observing National Family Health & Fitness Day USA
This is a holiday for the family to get together and work out their healthcare goals and how they want to get there. Perhaps, they want to observe this day by beginning to take a daily walk with one another. Or maybe, they are going to get their exercise in by playing with the family dog.
We can't tell people how to celebrate this holiday, all we can do is to get people started on how they might want to observe it themselves. While observing this holiday, people should be sure to use the hashtag #FamilyHealth&FitnessDay on social media to spread the word about this holiday.