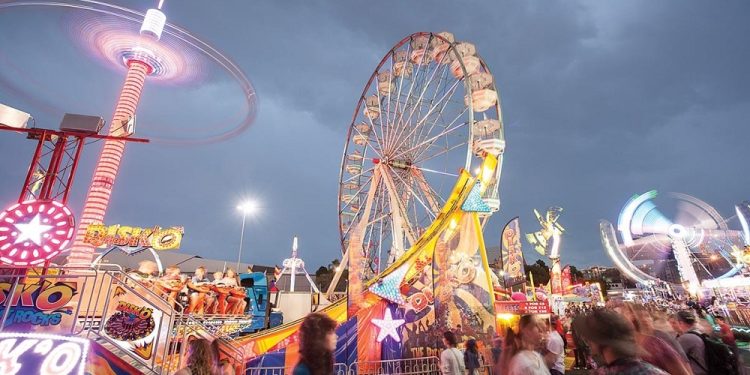 Royal National Agricultural Show Day Queensland
Royal National Agricultural Show Day takes place on the second or third Wednesday in August and lasts for a period of 10-days. This event takes place at Brisbane Showgrounds and is a public holiday in Queensland. During this amazing festival, people can enjoy crafts, rides, see prize-winning animals, a grand parade, and even a night show.
And at the end of this day, it's all capped off with a fireworks display. Because this is a public holiday, it's a day off for the general population and many businesses, non-essential government offices, and schools are closed.
The History Of  Royal National Agricultural Show Day
This festival, also known as Ekka, can be traced back to 1875 when an agricultural and industrial association was created by colonists at Brisbane. They met to promote and encourage Queensland's agricultural and industrial development. On August 26th, 1876, an event between the colonies was an immediate success and the day was declared a public holiday.
In 1921, the first Royal Show was held and the name of the show was eventually shortened to Ekka. It's a holiday that's been celebrated every single year with very few exceptions. It wasn't held during the Spanish Influenza epidemic of 1919, or in 1942 because the area was being used to stage troops for WWII. It also was canceled in 2021 due to the rise and spread of the COVID-19 pandemic.
Observing Royal National Agricultural Show Day
There are almost too many events held on this day to list all of them. This celebration is basically a cross between a large agricultural show and a large industrial show. There are prize-winning farm animals, farm crafts, parades, festivals, and other cultural events.
Because it's a public holiday, many stores, schools, and businesses are closed for the day. It's also a day for people to spend the day out with friends and family members.