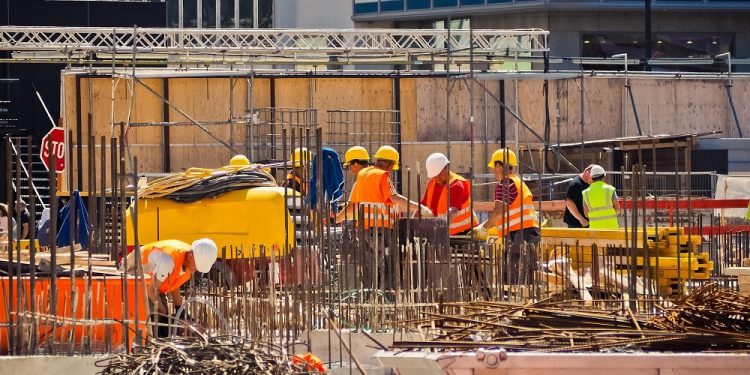 Workers' Day, also known as International Worker's Day or Labor Day, is a holiday that celebrates the working classes. In most countries, it is often celebrated on May Day or the 1st of May, and in the United States, it is celebrated as Labor Day – a day which is celebrated on the first Monday in September.
History of Workers' Day
As the labor movement began to gain steam during the late 19th century, trade unions began to push for a holiday that would recognize and reward workers. In Canada and the United States, this expressed itself as the proposal for Labor Day, which fell in September. In 1882, Labor Day was proposed by a machinist working in New York City.
However, it would be another five years before an official Labor Day was established in the United States. That happened in Oregon in 1887. By 1894, 30 U.S. states had a Labor Day and it was officially set as the first Monday in September by Congress that year. However, the first Monday in September wasn't the first choice of everyone. In Chicago, May 1st was chosen to be International Workers' Day in 1886.
This holiday was to commemorate the 1886 Haymarket Affair. This is when a bomb was thrown at police as they were trying to break up a general strike in Chicago. This prompted the police to fire upon the workers – which ended up killing 4 of them. The next day in Milwaukee, Wisconsin, the state militia fired on a crowd of strikers and ended up killing 7 of them.
In 1889, the first congress of the Second International held a meeting in Paris, France, and proposed international demonstrations on the 1890 anniversary of the Chicago, Illinois protest. May Day was officially organized following that initial protest. In 1904, the International Socialist Congress called on all trade unions of all countries to demonstrate on May 1st to fight for the establishment of an eight-hour work day.
Over the years, May 1st has been a day in which various organizations carried out their demonstrations for worker's rights. It is especially important in communist countries such as North Korea and the People's Republic of China. During the 1950s, May 1st was dedicated to St. Joseph – the patron saint of workers and craftsmen. Today, most of the countries in the world celebrate Workers' Day on May 1st.
Workers' Day Customs & Traditions
Workers' Day is celebrated publicly in a variety of different ways, depending on the country it is being celebrated in. For instance, in South Africa, Tunisia, Tanzania, and Zimbabwe, it is celebrated as a public holiday. In Mexico, it commemorates the Mexican state of Sonora and the Cananea Strike of 1906. In China, it used to be part of a 3-day holiday but now it's just celebrated on May 1st.
In Japan, it is not an official holiday for workers, but since it is sandwiched between other holidays, many Japanese workers will take the day off. In the United Kingdom, Workers' Day has traditionally been a day for demonstrations by the anti-capitalist movement. Historically, there have been protests in Doncaster, Edinburgh, Glasgow, and London. In Some areas, these protests have led to significant clashes with the police.
While May 1st is not recognized as Workers' Day in the United States, it has been the focal point of several demonstrations. In 2006, Latin-American immigrants boycotted schools and businesses in the U.S. to call for immigration reform. May 1st was chosen to coincide with Workers' Day since it is observed all over Asia, Europe, and Mexico but isn't recognized by the United States because of possible socialists' and communists' associations with the holiday.
This boycott called for supporters to abstain from buying, selling, or working to show the U.S. how important immigrants are to the country. For most workers who have Workers' Day off, this holiday is for kicking back, putting your feet up, and spending some time with your family. After all, they've worked hard all year long and could use some time off. It's definitely a good day to enjoy a nice pint of beer.