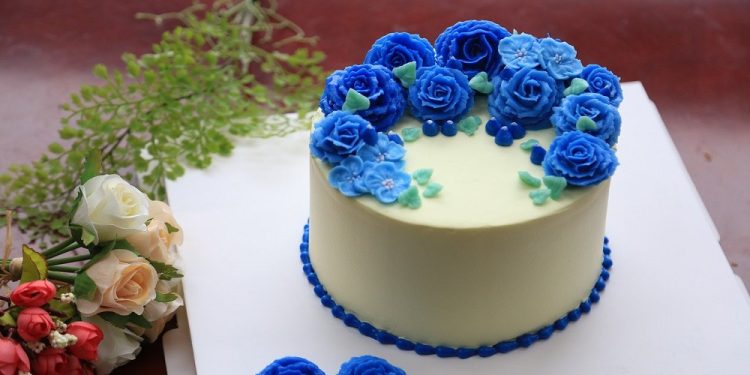 National Cake Decorating Day
National Cake Decorating Day is a holiday that's observed on October 10th and celebrates one of the most interesting culinary arts: cake decoration. In the past, decorating a cake was simply a matter of adding flavor to the cake, but that has evolved over time. Now how the cake looks is just as important as how the cake tastes, so both amateur and professional cake decorators are forced to take their skills to the next level. So, if you're a fan of cakes and cake decorating, then this might be the holiday that you'll want to celebrate on this day.
The History Of Cake Decorating
Before we begin with our history of cake decorating, we should probably start with the history of cakes. Cakes have been a sweet dessert that's been enjoyed for thousands of years. One of the earliest cakes ever made was a flat cake known as plakous. This cake was made using flour that was mixed with milk, eggs, nuts, and honey. The word we have for cake now comes from the Old Norse word "kaka." That is what Vikings called a dessert that was quite similar to modern cakes.
Although cakes had been made for thousands of years, they weren't extensively decorated. That trend didn't start until the 17th century in Europe. The art would be further refined during the 18th and 19th centuries until it became the art form it is today.
Delicious Facts About Cakes
Want some delicious facts about cakes and cake decorating? Well, if you do, then we've found some nice bits of trivia that you're sure to enjoy. So sit back, cut yourself a slice of cake and enjoy the following bits of cake and cake decorating trivia.
Observing National Cake Decorating Day
National Cake Decorating Day can be observed by taking the time to make and decorate a cake. It's also a good day to learn some new cake decorating tips, or if you're already a cake decorating master, to share your knowledge with up-and-coming cake artists. While you're observing this holiday, spread the word about it through your social media posts by using the hashtag #NationalCakeDecoratingDay.