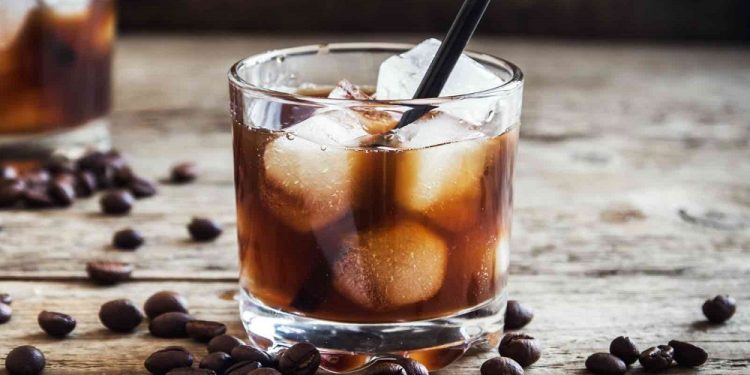 National Kahlua Day is a holiday that falls on February 27th and celebrates one of the most popular coffee liqueurs on the planet. Kahlua is made from 100% Arabica coffee beans and high-quality rum and is used to make an almost endless variety of different drinks from White Russians to Mudslides. It's a coffee liqueur that's been made for over 85+ years. So anyone of legal drinking age who wants an excuse to make a great cocktail can observe this holiday every year.
The History Of Kahlua
Unfortunately, we are unable to uncover who invented National Kahlua Day. However, we were able to uncover the history of Kahlua. This coffee liqueur was first produced by Pedro Domecq in 1936. The name of the liqueur, Kahlua, means the "House Of The Acolhua People" in the Nahuatl language of Veracruz-a language that was frequently spoken in the area before the conquest of the area by the Spanish. In 1994, the company merged with Allied Lyons to become Allied Domecq. That company would then be acquired by Pernod Ricard in 2005. While earlier versions of Kahlua had alcohol content that was over 26.5%, formulations after 2004 were made with an alcohol content of 20%.
Facts About Kahlua
Anyone reading about this holiday is probably looking for some fun facts to go along with their favorite Kahlua-based drink. That's why we took the time to look up some facts about this coffee liqueur that we think that everyone will appreciate learning for National Kahlua Day. Let's take a look at these fun facts so you can share them on this holiday.
Making Kahlua Takes A Long Time
It takes 7-year to make Kahlua from beginning to end. It takes 6-years to grow the coffee beans and then once the coffee beans are harvested, they have to be processed. Once they're processed, they will sit for approximately 6-months to age in burlap sacks. During the growing and processing time, sugar cane is distilled to make rum for the product. Eventually, after 7-years, the rum and the freshly brewed coffee are brought together. They will then rest together for about a month. It's only then that they will become bottled, sealed, and then shipped to destinations all over the world.
The Black Russian Is The World's Most Popular Coffee Liqueur Drink
The Black Russian is a cocktail that's made with Kahlua and vodka. This drink was first made by a Belgian bartender who invented it at the Hotel Metropole in Brussels in honor of the U.S Ambassador to Luxembourg, Perle Mesta in 1949. The coffee liqueur makes the drink black and the vodka is a traditional Russian spirit-hence the name Black Russian.
Observing National Kahlua Day
Observing this holiday is as easy as making your favorite mixed drink using Kahlua. Top drinks using this coffee liqueur include Black Russians, White Russians, Mudslides, B52 Cocktail, Espresso Martini, a Bushwacker, a Mind Eraser, Colorado Bulldog, Kahlua Coffee, and Spanish Coffee. While you're enjoying these libations, be sure to use the hashtag #NationalKahluaDay on your social media accounts to spread the word about this holiday to legal-age friends and family.