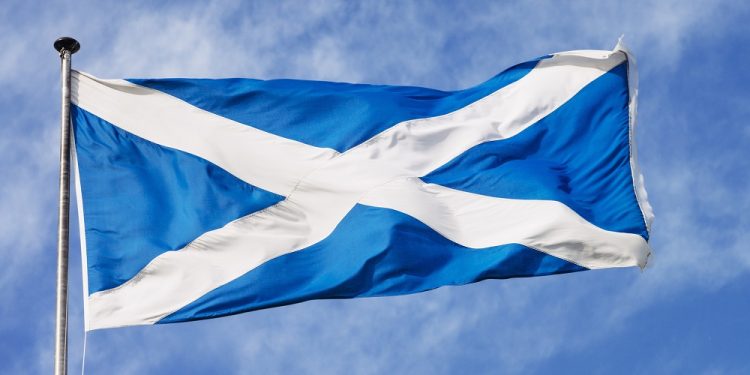 St. Andrew's Day is a religious holiday which is celebrated on November 30th in Scotland as a bank holiday and all over the world as an observance – especially in countries in which Saint Andrew is the patron saint such as Barbados, Bulgaria, Columbia, Cyprus, Greece, Romania, Russia, Scotland and the Ukraine. Saint Andrew was the brother of Peter and is considered to be the first apostle.
History of St. Andrew's Day
The New Testament of the Bible states that Saint Andrew was born in Bethesda and was the younger brother of St. Peter. Both he and Peter were fishermen–until Jesus called them to become "fishers of men." He is believed to have been at Jesus's Last Supper and is reported to have died on an "X" shaped cross in Greece. St. Andrew has been the patron saint of Scotland since the 9th century. However, it wasn't until 2007 that St. Andrew's Day became an official bank holiday in Scotland.
Many of the traditions that are associated with St. Andrew's Day go all the way back to pagan practices. Some of these pagan practices, which include Saturnalia and Celtic practices, were intermingled with Christian traditions. This is especially true in Romania – a country which has a lot of St. Andrew's Day myths and legends.
St. Andrew's Day Customs & Traditions
Scotland
In Scotland, it is an official bank holiday if it doesn't fall on a weekend. If it does fall on a Saturday or Sunday, then December 1st or 2nd is observed as a bank holiday. It is often celebrated with traditional Scottish food and dancing. It is also often seen as the beginning of the Scottish winter festival seasons which begins with St. Andrew's Day and concludes with Hogmanay and Burns Night.
Romania
In Romania, St. Andrew's Day is a day that is surrounded by many years of folklore and superstition. For instance, it is believed by some people that this is the day when young women can pray to be shown signs that reveal information about their future husbands. It is believed that if single women place a twig of basil under their pillows and they dream of someone taking it away from them, then it means they will soon marry.
Barbados
In Barbados, St. Andrew's Day coincides with this country's Independence Day. However, since Saint Andrew is a patron saint of Barbados, he is an important figure all year round, as can be evidenced by all of the St. Andrew's Symbolism which exists in their culture and which exhibits itself through the Barbadian Coat of Arms and the tradition of the Knights and Dames of St. Andrew Honor System.