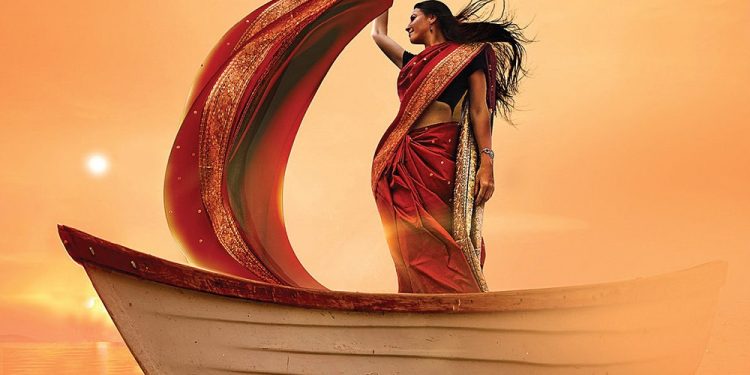 Indian Arrival Day is a holiday that's observed in several different countries and commemorates the arrival of people from the Indian Subcontinent. These Indian people arrived as indentured laborers by European colonial powers and those working for them. The countries on which this holiday is observed include several Caribbean nations, South Africa, Fiji, and Mauritius. It's celebrated in several different countries, as we'll explore in further detail below.
The History Of Indian Arrival Day
This holiday can be traced back to the end of WWII. This is when it was first observed in San Fernando on Trinidad and Tobago at Skinner Park on May 30, 1945. This marked the 100th anniversary of Indians being brought to Trinidad. At the time, it was a huge event that was marked by a large crowd and attended by everyone from George F. Fitzpatrick, barrister, and member of  Trinidad and Tobago's legislative council, and Mahatma Gandhi.
After the initial celebration of Indian Arrival Day, however, the holiday's popularity began to decline. Its name was briefly changed to Indian Emigration Day and it was observed on and off by various groups but not on a widespread basis. This changed during the 1980s, and by 1991, Parliament members Raymond Pallackdarrysingh and Trevor Sudama introduced the concept that Indian Arrival Day should be made into a public holiday. It would take a while before it became a holiday, however. In 1995, Prime Minister Patrick Manning declared that the 150th anniversary of this holiday would be named Indian Arrival Day, but all celebrations thereafter will only be known as Arrival Day. This was changed the following year when Prime Minister Basdeo Panday declared the day to be Indian Arrival Day.
After it's observed in Trinidad and Tobago, the holiday began to be observed in other parts of the Caribbean and then in countries around the world. Currently, there are celebrations in Fiji, Grenada, South Africa, Saint Lucia, Mauritius, Jamaica, the UK, the U.S., Canada, Australia, and New Zealand. There aren't celebrations in Singapore, Malaysia, Uganda, Kenya, or Tanzania-despite these countries having large Indian populations.
A Brief History Of Trinidad's Indian Indentureship
In 1838, the Emancipation Proclamation liberated African slaves in the British colonies, and this left many plantation owners without the necessary labor to maintain their work production. So, they decided to bring immigrant labor from around the world, but especially from Asia. On May 10, 1845, approximately 217 immigrants were brought to Trinidad on the Fatel Razack after almost four months at sea. Many of them were tricked by Crown agents to come to Trinidad and the indentureship system was restrictive, oppressive, and sometimes dangerous. And despite promised by the British, it wasn't easy for these indentured immigrants to return to their homes. As a result, most stayed in Trinidad and the Caribbean.
Observing Indian Arrival Day
As we mentioned earlier, this holiday is observed on different days in different countries. In Trinidad and Tobago, it's observed on May 30th. In Grenada, it's observed on May 1st, and in Guyana, it's observed on May 5th. In Jamaica, it's observed on the 10th of May, and in Saint Lucia, it's observed on the 6th of May. The dates of other countries that observe this holiday include June 1st for Saint Vincent, June 5th for Suriname, November 16th for South Africa, and November 2nd for Mauritius. In Trinidad and Tobago, this holiday is observed by reenactments of the first group of indentured Indians arriving on the beaches, awards ceremonies, and cultural performances.