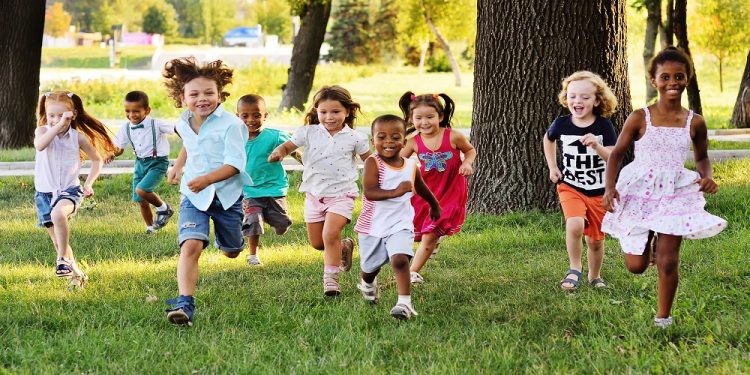 Children's Day is a day that's observed by many different countries all over the world on various dates throughout the year. It was first celebrated in Turkey on April 23, 1920, and an international day called International Children's Day was proclaimed during the World Conference on Child Welfare in Geneva in 1925.
In many countries, the day has been celebrated on the 1st of June since 1950. In the United States, the date of this holiday has changed over time. During the administrations of U.S. Presidents George H.W. Bush and Bill Clinton, the holiday was celebrated on the 8th of October.
In 1993, it was briefly celebrated on November 21 in the U.S. It is now currently celebrated on the second Sunday in June in the U.S.
The History Of Children's Day
If you really want to trace back the history of Children's Day, you have to go back over 164 years ago. This is when Reverend Dr. Charles Leonard began Children's Day on the Second Sunday in June of 1857 in Chelsea, Massachusetts.
It involved a special service dedicated to addressing the needs of children. This day was initially Rose Day, and then it became known as Flower Day. Eventually, it would be called the name by which it's called today, Children's Day.
As the years went by, Children's Day began to be celebrated by other people around the world. It was celebrated in Turkey starting in 1920, and it was made a national holiday in 1929.
In 1954, the United Nations established this as a worldwide holiday by establishing Universal Children's Day. In 1959, the U.S. adopted an extended form of the Declaration of the Rights of the Child. In the mid-1990s, U.S. President Bill Clinton proclaimed October 8th as Children's Day.
In 2001, the U.S. President declared that the first Sunday in June be called National Children's Day. As such, this is a holiday that actually can be observed on October 8, the second Sunday in June, or November 20th.
But those aren't the only days on which this holiday is celebrated in some countries.
Children's Day Around the World
Of course, Children's Day isn't a holiday that's celebrated in just one way in every province and region around the world. Different countries and regions observe this day in different ways. Below are some of the observances that are observed around the world. Below is a further exploration of what's observed in each independent country.
Nigeria
Even though most countries observe Children's Day on either June 1st or November 20th, there are exceptions to that rule and Nigeria is such an exception. The holiday was established on May 27th, 1964, and is a public holiday for Primary and Secondary school children.
Children are given the day off, are given treats and there's usually a parade of some sort involved. Children's parties are also organized for children who are less fortunate to give them a sense of belonging.
Mexico
Mexico is another holiday that's an exception to the rule of when this holiday is observed. This day, known as Dia del Nino in Spanish, is observed annually on April 30th.
It's a day during which children make and destroy pinatas to gain access to sweets, and in some schools, there are no lessons for the day. This holiday is observed on April 30th because November 20th falls on the same day as Revolution Day.
South Korea
May 5th is officially recognized as Children's Day in South Korea. It's a day for parents to spend time with their children and to give them fights. It's also a day to take children to the zoo, museum, or other educational and entertainment venues.
China
In the People's Republic of China, Children's Day is observed on June 1st. Free movies, classroom-sponsored camping trips, and children's performances are just some of the ways that this holiday is observed in this country. Children under the age of 14 can also get free admittance into the Forbidden City, with their accompanying adult getting a half-off discount.
Vanuatu
Every July 24th is observed in Vanuatu as Children's Day. Activities are organized by schools, local governments, and churches all across the country. Activities can include shared lunches, gifts, and other such events.
Taiwan
Taiwan observes April 4th as the day for this holiday. In this country, it's a combined holiday that's also celebrated as Women's Day as well. On this day, children often accompany their children to special school-held activities.
Laos
Laos celebrates this day on June 1st. Children's Day shares its existence with National Tree Planting Day, so a lot of the activities are centered around the activity of planting trees.
Cabo Verde
Dia da Criança, as it's known in Portuguese is a holiday that's observed in Cabo Verde every June 1st. Known as both Children's Day and Youth Day, this holiday honors the young people who play an important part in Cape Verdean history and also the children who are now the country's future.
Japan
May 5th has been set aside for Children's Day in Japan since 1948. Its purpose is to celebrate the happiness of children and to show mothers how much their contribution to society is appreciated. It's also a day on which carp streamers (windsocks) are flown, and the rice dish Chimaki is enjoyed.
Armenia
Children's Day is observed on June 1st in Armenia, but it isn't a public holiday. This means that schools, government buildings, and most businesses remain open on this day.
Romania
This day, known as Ziua Copilului in Romania, is observed on June 1st. Parents give their children presents on this day, as do other members of the family. There are also usually public events that are organized on the local level or by local schools.
Cambodia
June 1st is the day when this holiday is observed in Cambodia. It's an important holiday in the country since approximately 66% of the country (as of 2023) was under the age of 30. Children all across the country engage in special activities, receive free lunches from various aid organizations, and have special English-learning sessions.
Moldova
Moldova observed Children's Day on June 1st. Since 2016, this day has been a public holiday, and there are usually public activities that children and their parents can attend. It's considered an extremely important day for the creation of children's rights.
Mongolian
Known as Хүүхдийн өдөр in Mongolian, this holiday is observed annually on June 1st. It's a day celebrated with widespread festivals across the country, and with adults giving children sweets and gifts.
Czech Republic
In the Czech Republic, June 1st is observed as Mezinárodní den dětí or International Children's Day in English. Major celebrations take place at Vyšehrad in Prague beginning at 10 am and continuing throughout the day.
At this fort, children are given a fairy-tale experience during which they have to solve puzzles to complete a quest. Children are also given presents and sweets on this day by their parents or other related adults.
Austria & Germany
Austria and Germany actually celebrate two Children's Days. There's one on June 1st and one on September 20th. These holidays are observed in the way most celebrations are handled around the world: with gifts, special children's presentations, and with sweets.
Switzerland
Ever since 1925, Switzerland has been observing Children's Day on November 20th. This day is observed with special fairs, picnics, and giving out sausages and sweets to children.
Malaysia
Although Children's Day used to be celebrated on October 1st in Malaysia, that's no longer the case. Now, it's observed on November 20th. On this day, the President of Malaysia addresses the nation's children and their parents, which kicks off the Children's Day Festival. Special ceremonies take place in Kuala Lumpur, but other celebrations occur all across the country.
Other Nations of The World
Okay, although we've made an attempt to cover every Children's Day celebration around the world that we could find, we know that our list is far from complete. There are still dozens of other countries that also celebrate this holiday.
Some of these countries observe them on June 1st, some on November 20th, and still others observe them on other days of the year. In our attempt to complete our research, below are some of the other countries that celebrate this holiday.
First Friday of January: The Bahamas.
Second Sunday of February: Cook Islands, Nauru, Niue, Tokelau, Cayman Islands.
First Sunday of March: New Zealand.
April 5th: Palestine.
Second Sunday of May: United Kingdom, South Korea.
June 1st: Albania, Algeria, Angola, Belarus, Benin, East Timor, Estonia, Ethiopia, Georgia, Kazakhstan, Kosovo, Kyrgyzstan, Laos, Latvia, Lebanon, Lithuania, Macau, Montenegro, Mozambique, Nicaragua, North Korea, North Macedonia, Poland, Portugal, Russia, Sao Tome and Principe, Serbia, Slovakia, Slovenia, Tajikistan, Tanzania, Turkmenistan, Ukraine, Uzbekistan, Vietnam, Yemen.
Second Sunday of June: United States.
November 20th: Azerbaijan, Canada, Croatia, Cyprus, Denmark, Egypt, Finland, France, Greece, Ireland, Israel, Italy, Kenya, Netherlands, Philippines, Serbia, Slovenia, Spain, Trinidad and Tobago, United Arab Emirates, Zambia.
Of course, it should be noted that although the above countries all have their own Children's Day celebrations on the dates listed, they may also have other Children's Day celebrations that fall on June 1st and November 20th as well.
Declaration of the Rights of the Child
On November 20, 1959, the UN General Assembly adopted the Declaration of the Rights of the Child. Below are some of the bullet points taken from that document:
Every child must be given what they need for normal development.
If the child is hungry, they must be fed. If the child is sick, they must be nursed.
If the child is a delinquent, they must be reclaimed. If the child is an orphan, they must be sheltered.
Children must be first to receive relief in times of distress.
The child must be protected against all forms of exploitation.
Observing Children's Day
Children's Day can be observed by spending time with your children and grandchildren. It's a good time to start new traditions with them, to tell them stories about the family's history, and to teach them a new life skill they can take forward in life. It's also a good time to use the hashtag #ChildrensDay to spread the word about this holiday.